---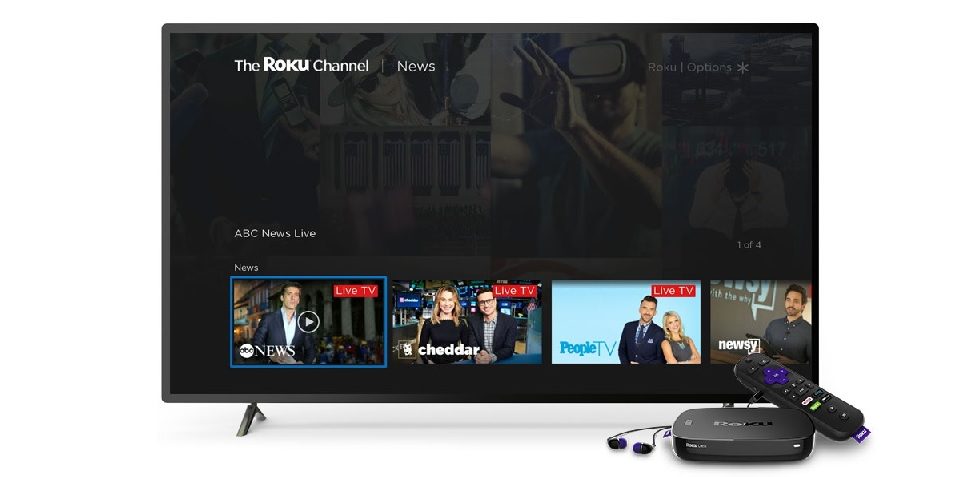 When Roku first announced their branded Roku channel the idea of the Roku Channel becoming the command center for the device may well have been in the works. As it was the Roku channel debuted as a way to see movies and TV shows that were available on multiple Roku partner channels besides the big guns like Netflix.
Roku Channel Has Been A Big Success
The model proved to be very successful as Roku reports that the Roku Channel is, in fact, the number 3 add supported channel on the device and a top 15 channel overall. Roku's next move with the channel will be to make it a launch point for live news content. The company announced a coming partnership with ABC News to anchor a news section on the Roku Channel. ABC News is already a channel in the Roku lineup but its insertion into the companies branded channel will be a big pickup for the new option. Along with ABC News Roku will also include Cheddar and People TV.
The Evolution Towards Simplicity
The Roku channel looks like it is evolving into something akin to the "TV" app on Apple TV. Similarly, the TV app connects users to content that is available from multiple sources as well as iTunes. The Apple platform also has links to live sports through ESPN's apps. It would be no surprise to see Roku follow suit.
As channels and apps have grown into the thousands the quest to offer the most options is likely going to shift to ease of use and content discovery. All of the streaming platforms need to adjust to the idea of being more like a standard TV experience if they hope to replace cable and satellite interfaces as the default TV experience.
(Photo courtesy of Roku)
---
Trending Now
You may also like