---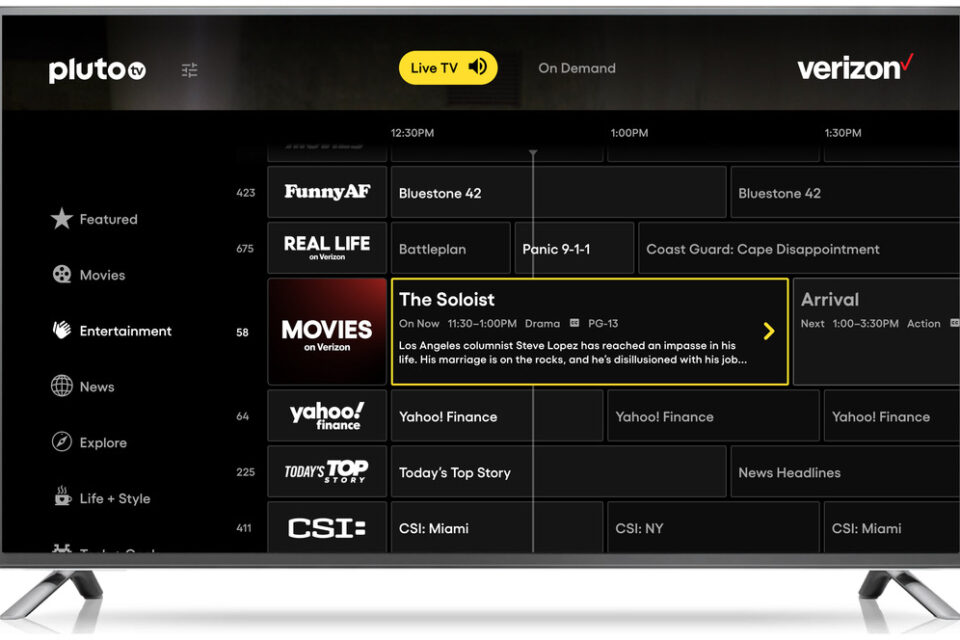 Pluto TV began a new distribution strategy making its debut as a pre-loaded app on select new Verizon Android mobile devices and will continue to rollout, preloaded on Fios cable boxes, Stream TV, and 5G Amazon Home Fire devices, throughout the summer.
This partnership unites Verizon, one of the world's leading providers of technology, communications, information and entertainment products and services, with Pluto TV, one of the leading ad-supported streaming television services with the first truly multi-platform partnership extending from pay TV to connected television to mobile.
This signifies the largest deal, to date, in the category of FAST (Free Ad-Supported Streaming Services), bringing over 100 thousand hours of free, premium streaming content with hundreds of channels across tens of millions of Verizon mobile devices, connected TVs and set-top boxes.
The deal also includes the introduction of 3 all-new, exclusive co-branded channels for Verizon customers  – Movies on Verizon, Real Life on Verizon, and Yahoo Finance.
Movies on Verizon
The biggest hit movies and the brightest stars are taking center stage on Movies, where it's lights, camera, action every day of the year!
Sample Programming Includes: Arrival, Carol, Sliding Doors, The Illusionist, Donnie Darko
Real Life on Verizon
There's nothing more compelling than a true story, and all the biggest true stories are on Real Life, streaming 24/7 dramatic, true-life tales.*
Sample Programming Includes: Coast Guard Alaska/Florida/Pacific Northwest, Critical Rescue, Navy Seals: Untold Stories, Special Delivery: Baby ER
Yahoo Finance
Provides financial news, data and commentary including stock quotes, press releases, financial reports, and original content
---
Trending Now