---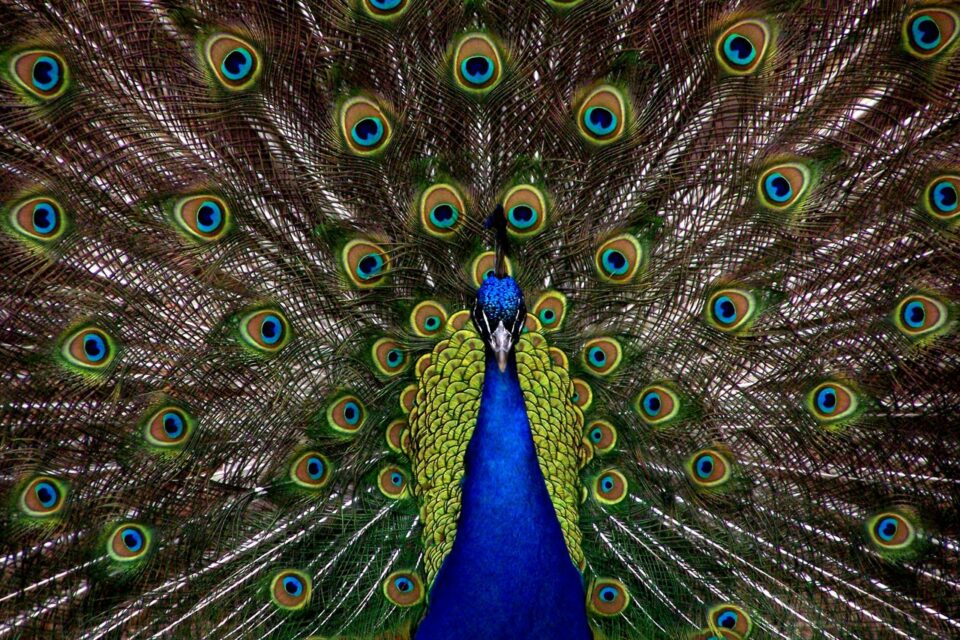 How many services does it take to get to the center of the preferred streaming bundle. One-ah-twooo-ah three. You don't have to be the wise old owl to do the math and figure out that there are more than three paid streaming services on the market vying for our attention. Years ago the streaming Advisor did a story we called the new Big 3. The Big 3 is what people used to call ABC, NBC and CBS before Fox came along as the 4th network (for the sake of history I want to point out it wasn't really the first attempt). At the time we established the Big 3 as Netflix, Amazon Prime Video and Hulu. Since then a 4th service has moved in to take its place but unlike Fox it didn't take a decade to alter the landscape. All it took was the most powerful franchises in entertainment. That fourth entry is of course Quibi.
Clean your monitor off, of course I'm kidding. Disney+ has proven in less than a year that it has staying power because it is essentially the home of family entertainment.But a new study has shown that it might be that there can be only three. By three I mean that the study shows that consumers are most likely to stop getting paid streaming services at 3. And while that doesn't sound as exclusionary as the Highlander club, considering the number of premium streaming services that is a pretty tight cap. Not that more cannot exist. Obviously more do. But a person/household is most likely to pay for say Netflix, Amazon Video and something else. It might be HBO Now/Max, it might be Hulu or Disney+. Not to say that every other streaming service is going to fail. But there is a cap on the number that can achieve the highest level of popular attention.
That being said how are both Disney+ and Hulu gaining so many viewers at the same time? That is easy to understand. It's because they are part of the same company and furthermore offered as part of a bundle for $12.99. I actually look at Disney+ and Hulu as one service package the way HBO and Cinemax or Showtime and The Movie Channel were once like a package deal. It is quite possible to get along with just one if you choose to according to your most pressing needs, but a family can get a lot of mileage out of the two together. And I submit that this is what is happening. So we still only have a big 3 Netflix, Amazon and Disney-Hulu.
HBO whether looked at as a premium cable channel or in the sense of HBO Now or HBO Max is going to have to fight hard for every subscriber. At $15.00 a month it is more expensive than any other entry at the top. HBO Now has built a very respectable number of subscribers over the life of the service. Trust me Shutter would kill for over 30 million subs. But compared to over 100 million like Netflix this is a distant 4th place to even Disney-Hulu. HBO Max, which is obviously replacing HBO Now on all platforms once HBO figures out how to negotiate successfully offers everything that can be found on HBO plus exclusive series and a large library of classic Turner and Warner library fare. Once its original slate truly manifests and we get a better feel for its appeal it may turn out that there is enough for four. But do you realize just how many paid streaming services there are?
There are tons of niche services like Acorn and Britbox that just concentrate on TV shows from Europe. There is a PBS based service that works based on donations, there is what ever ViacomCBS will call the rebrand of CBS ALL Access, there is a Showtime standalone streaming product, multiple sports streaming services from league specific offerings to rivals to ESPN like DAZN. That group can probably only aim for the second tier of streaming services. And that's ok. There is a market for them. Though I think there will definitely be consolidation.
People are already sure Quibi failed. HBO Max has gotten off to a jagged start but has a strong following and major corporate backing that will likely allow it plenty of room to grow, because it is the culmination of a major merger and years of regulatory negotiations. It will eventually show up on Roku and Fire TV. But what in the world is Peacock going to be able to do in this environment? If there is only room for three streaming services that will support 50 million or more subscribers how is Peacock going to grow an audience past its own Comcast footprint where people will receive the service for free with their Internet? Its exclusive originals are laughable. Yeah I said it. I'll make it much more clear. Very few people care to find out how Jesse Spano is doing these days. Nobody cares how Punky Brewster raises her daughter. It comes off like a ripoff of Fuller House.  There is nothing to capture the imagination and attention of the audience at Peacock.
Peacock cannot make it as a paid streaming service. Being the home of the Office and Leave It To Beaver and 30 Rock and Cheers or ET does not scream "We're coming for you Netflix!" It doesn't even say "we are coming for you Roku Channel". In fact it comes off more like a recent Netflix ad campaign. Peacock is a joke. Even worse, a report today says the Peacock is still without an app agreement with Google for Android mobile devices and Android TV and you guessed it Roku and Amazon. Try launching without 3 of the big four streaming device platforms. Advertisers will laugh them right out of the room. No matter how exclusive they make the invite only suite in Las Vegas. But the problem is not just Peacock's. The landscape has been taking shape for a decade now and once it forms it is not at all easy to break in. Think of the network comparison we made at the top. There were only 3 major broadcast networks for 40 years. That's how it started and how it remained until the late 1980s when Fox pushed through and only really changed when Fox shocked the world by grabbing The NFL out from under CBS. What will be Peacock's NFL moment? Its best chance to make a splash this summer is already not going to happen. It will not have Olympics exclusives. It will have to make its statement with shows. And it doesn't have any that are receiving any buzz. It is quite possible that Peacock will launch and not even achieve third tier status.
Can any other carrier break through the fortress of the 4? Maybe. But it will have to be a powerful mix of content and exclusivity and also have to present enough content to keep interest up for an entire year. Netflix does so by regularly rolling out buzz worthy originals whether they are Movies like Bird Box, scripted shows like Stranger things or its premium comedy from the top names in the business. Amazon has the benefit of being Americas favorite online shipping destination. It doesn't even have to have a big hit on TV to have subscribers, though it does. And we already covered Disney. The most likely candidate to prove the rule of 3 wrong could be HBO Max if it can ever get its feet under it. It may soon decide to fold DC Universe into its offering and be the exclusive home of all things DC comics. It may find ways to use the WB IP to build out other binge worthy content or even build a weekly release model like Disney+ has with The Mandalorian (the baby Yoda show). But along the way it has a lot of work to do in order to prove its quality.
---
Trending Now
You may also like