---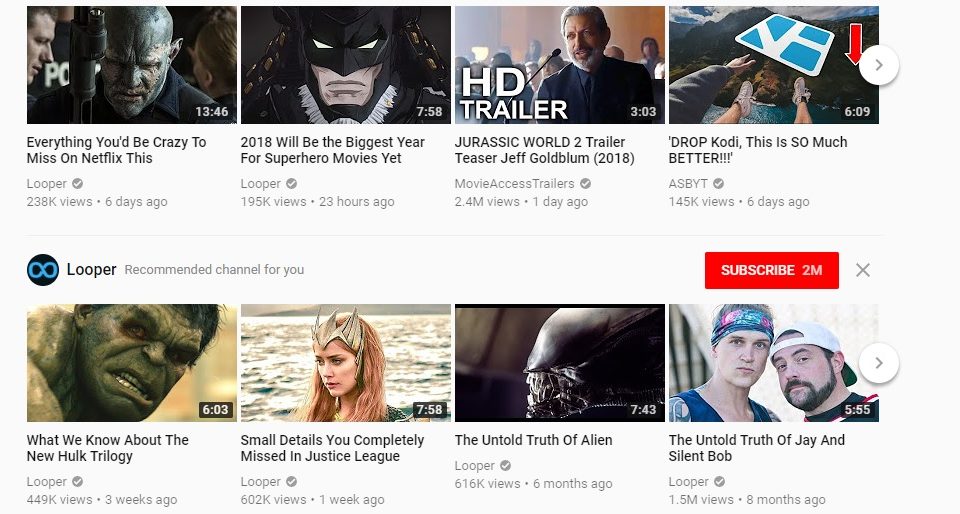 As most people in the modern world know Google's Youtube is available on computers, game systems, DMR's like Roku and Apple TV YouTubeand hand held devices. How many times have you done a quick search on a subject and discovered a YouTube video on the subject or even better a collection of videos on that subject? Whether it is home improvement, cooking, technical assistance or a niche like professional wrestling or a long cancelled television show that cannot be found anywhere else, when we find these jewels it is important to be able to find them again. A little organization can go a long way. Creating a personal YouTube account, playlists, utilizing favorites and subscribing to channels will allow you to categorize your videos in a way that will help you find them when you want to see them again. It will also allow you to build a video resource tailored to your favorite subjects and interests.
Make It Personal
The first step for getting the most out of YouTube is setting up a personal profile. This is done with a quick visit to YouTube's website. In the upper right hand corner will be red button "Create an Account". Next follow the simple instructions including creation of a password you can remember and you are set with your own YouTube ID. If you already have a Gmail address or Google Plus acct you can use the same credentials to create the account. Once you have done this any video that you save in your profile can be accessed on any connected device like a mobile video library. Probably the most helpful thing about having a profile is that YouTube like Netflix and Hulu looks at what you are watching and makes recommendations for other similar content. These suggestions are emailed to which ever account you use to set things up. You also receive notifications whenever a station that you have subscribed to has a new video.
Customize Your Video Experience
Once you have your profile set up search for the kinds of things you enjoy. YouTube has multiple user created channels that offer rich content. No matter what it is that interests you it can be found on YouTube. There are videos on everything from home improvement and cooking, full length movies, documentaries and television series to niche subjects like pro wrestling, alternative history and conspiracy theories. When you subscribe to the channels where your videos are found all of the content will be right at your fingertips for future reference.
How do you Subscribe to channels?
After you search for a video and click on its corresponding thumbnail. Under the video will be a button that says subscribe. Before you subscribe to the channel you can easily browse the library of the provider by clicking on the name of the provider listed. From there the videos can be explored and evaluated. Once you click subscribe, the videos from that provider will always be available when you are signed in to your account.
Create Playlists
Another way that you can customize your YouTube experience is by creating playlists. Think of it like a book shelf. While you may have dozens of books you may well have them set up by author, or subject matter so that you can find your copy of something quickly without having to look the whole shelf over. Playlists are helpful because once you have a long listing of subscribed channels you are going to find specific videos that you are going to want to access without searching through the channel's library. This is also helpful because an individual YouTube channel may not be set up in a subject specific way. This way you do not have to remember that say a documentary about WW2 is listed under a channel called "Big J". Instead it can be listed under your own chosen subject heading in a play list.
Think about your Categories
It is helpful to consider why you are making the playlist. Is this a list of favorite music videos, something subject matter related or so on. Having multiple play lists is very helpful when viewing YouTube via a streaming device on your television. It will feel like a more authentic television experience this way. The playlists work as almost an on demand queue. If you own a Smart TV, a DMR, a game system or any device that will allow YouTube to be viewed on a television set up a profile and build a fully interactive customizable channel.
How to Create a Play List
When browsing videos from a general search or even videos from a subscribed channel on a computer look under the video screen to the tabs beginning with about. The other tabs include "Share" and "Add To". Add To will bring up the option to add the video to the favorites list or watch later. Neither of these choices have a general category option or a play list. If you do not have a playlist created for the video you can create one by typing a title in to the box displaying the phrase "Enter new playlist name". In the case of a mobile app for instance YouTube for iPad and mobile devices the process works slightly differently. Underneath the video will be a plus sign (+). When a user clicks this symbol they are prompted to either choose a playlist to add the video to or create a playlist for the video. Using this method you can create an entire viewing lineup of on demand programming that can then be accessed anywhere you can access the Internet. Because of the way YouTube populates related videos you can build a substantial play list in no time.
Favorites and Watch Later
If you do not have an extensive collection of videos simply adding a few things to your YouTube Favorites may do the trick for you. The disadvantage of this method over the playlist method is that over time you may well have one long random and hard to cycle through list.
---
Trending Now