---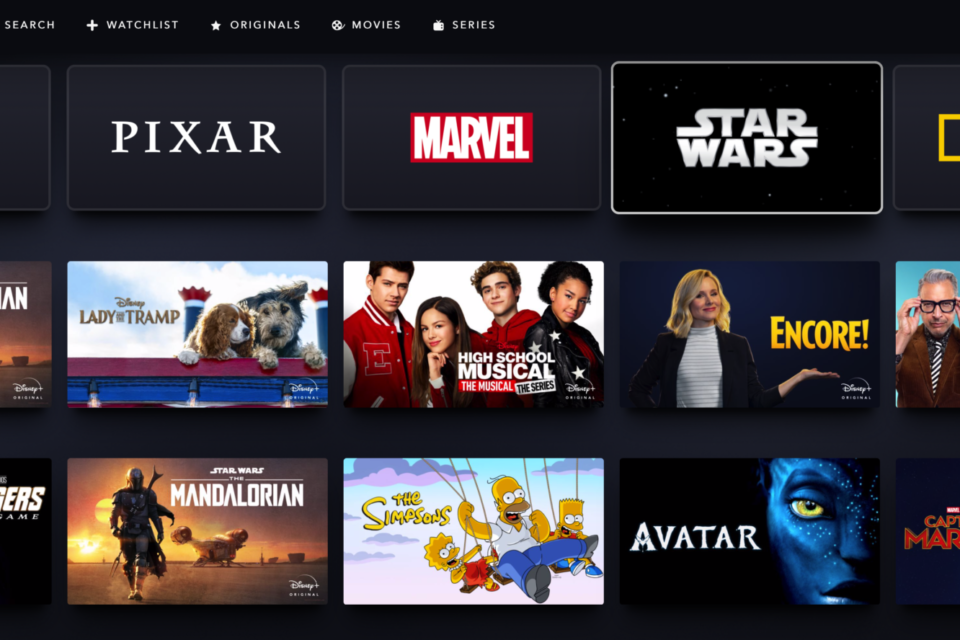 Look I know it's all streaming. But there is a gap the size of the Grand Canyon between the scope of interest in Quibi pre-launch and Disney +. One company is a start-up without a proof of concept kind of hoping that it can get in to the same market as YouTube but with a more limited scale. And the other is a key part of the a multi platform international outreach powered by the most influential entertainment brand in the world which had the benefit of cross promotional advertising on the highest rated channels on cable and one of the major broadcast networks. On top of that Disney+ directly appealed to families, boomers, younger people and more across all lines. It offered content that people could not wait to get their hands on and launched with a massive library of favorites. Despite this, a number of publications kept pretending that Disney+ and Quibi were competitors in the made up "Streaming Wars".
Even more problematic for Quibi is that its rollout comes at a time when the entire world is fixated on the worst world-wide health disaster in over 100 years. So it's not too much of a leap to say cut Quibi some slack. Now we never bought in to the idea that Quibi would be a big hit on the market in general. It's appeal is way too limited and its concept does not make sense to too many people. I mean seriously. Sit down with almost anybody and say hey there is a new pay streaming service kind of like YouTube with shows that last 5 or 10 minutes max that you can only watch using mobile devices and see if you get an enthusiastic response. I must have talked to 50 different industry types in the streaming world about the service and the best I could get from the most enthusiastic responses was, "It has a chance".
So today's headlines headlines concerning the low number of downloads for Quibi compared to Disney+ is at best a useless comparison. It's like comparing the roll out of a Marvel Blockbuster to an independent film from a college film studies major. It's market is younger people who use mobile devices instead of TV's. Another important part of the concept was that people would use it while they were out and about. Like standing in line at the grocery store or bank, waiting for a train or a table at a restaurant to open up. You know, like stuff that 96% of people are not doing right now.
It would be totally unfair not to note that Quibi is the number 3 most downloaded app on the IOS App Store at the moment. The other leaders are Zoom (a digital meeting solution) and TikTok, a Free short-form video app. So it's in good company.
Quibi will never factor in the way the Disney+ has. It is not part of a world-wide conglomerate, there is not a package built around it with recognizable brands like Hulu and ESPN. At best Quibi can hope to leverage recognizable personalities and quality content to the audience that loves this kind of thing the most. If not it will meet the same fate as other failed short-form video services like Vine. Let's stick to Apples to Apples comparisons with streaming services. Disney to Quibi is like Apples to duck feet.
See a review of Quibi
---
Trending Now