---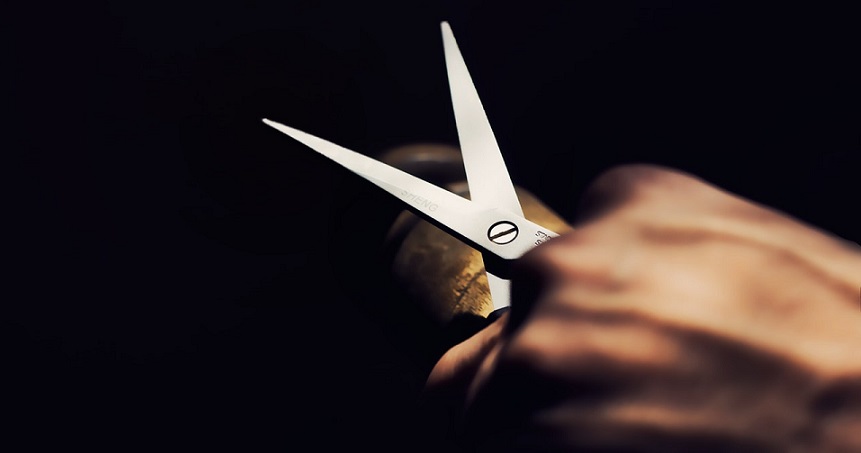 When Sling TV became the first skinny bundle that offered a group of cable channels at a low price it started a new industry. Cable replacements followed by AT&T and Sony with competing services. Over time the market has expanded and contracted with fubo TV, Hulu, and YouTube getting into the game and saw Sony and others dropping out. But instead of enthusiasm from consumers in the marketplace because of all of the new choices instead what I keep observing is frustration. People keep saying "This is getting to be just at expensive as cable." Why are all of these cable replacement services getting so expensive? We are all familiar with the pattern. Recently YouTube TV raised prices but did so while telling customers they were making the service better by adding channels. So the bigger these services get the more expensive they get. Why do services keep adding channels and features causing prices to rise?
One industry CEO says it's the cord-cutters themselves that are raising the prices based on their wants and needs.
"Every time a consumer unsubscribes or cancels a service the data comes back as I wish you had this other piece of content that you don't have," said fubo TV CEO David Gandler in an interview during Fierce Video's OTT Blitz this week.
Translation, if people want prices to stay low they have to stop being so picky. Look at any Facebook or Reddit group about cord-cutting and you will see it again and again. Well, if this service doesn't have "favorite channel number 1" they can count me out. "If they expect me to watch all those ads they can count me out," "If it doesn't have unlimited DVR they can count me out". So here is the thing. All of those sorts of things make services more expensive. In order to provide more robust DVR support, a company has to have a bigger capacity for it and the capacity does not come for free. In order to add a channel without losing a channel, a company will have to find more money for the fees the new channel commands. In order to get the capital, it either needs to have more ads of some type or raise the price of the service. And even more, when companies decide to drop a low rated channel in favor of something that lots of people are requesting, the result is that the vocal minority that loves said channel then screams "But the only reason I had this service was because of "favorite channel number 2" Followed by headlines "service drops this channel".
It goes to show the sort of brilliance of Philo. The service launched with a philosophy that it would deliver mainline entertainment channels and exclude news and sports channels and even local affiliates. But the consumer gets things like TNT, TBS, HGTV and so on. It offers many of the 60 or more niche channels (which come cheaper). While not offering sports channels (which are the most expensive ones) and local network affiliates (which are cost drivers with constantly rising fees) Philo was able to offer consumers a product that was set up to be more stable in the long run. For those who can get a good signal with an antenna that don't care for dedicated sports networks and 24-hour news services like CNN, Fox News, and MSNBC, this service has become a must-have. While it might seem counterintuitive the numbers say the approach is paying off. Philo has grown by 300% in the past year alone. And by over 80% since January.
"The other competitors in this space. I think it's plain to say that they dramatically underpriced their products in versus their costs. We thought that it was dishonest to consumers to bring the service to market at a price that was not sustainable that we knew we were going to have to raise significantly down the road," said Andrew McCollum CEO of Philo. "Because we came to market at an entirely realistic price point we are starting from a position where we are much less far behind".
And that is another key reason cable replacement services have been getting more expensive. They were marketed at costs that were not realistic as far as their programming costs. It seems the bigger bundles that resembled cable the most like YouTube TV, Hulu, and fubo TV, which offer a sort of one size fits all for a fair market value, were hoping that by offering lower prices to start off they would be able to lock in loyalty and good will. They hoped that people would enjoy the services once they had them for a while and decide that even if prices went up they would keep them because they are so important to their daily lives. But without contracts, it turns out that consumers have a quick trigger finger. While Gander thinks that the growth of the "Virtual MPVD" will continue to grow at 30% per year there seems to have been a leveling off in the market as users bounce from one service to another looking for certain channels and discounts. There seems to be a somewhat static demand for bundles in the non-cable subscriber world and the numbers spread out over numerous competitors. If there were consolidation we might see the winner emerge with 10 million or so subscribers. But instead, you now have 5 close to 2 million or more apiece on average.
So there you have it. No service can provide so many channels that it never has a group demanding another and attempts to provide certain channels always lead to either price increases or loss of customers that lead to price increases to support the programming that was added to please others. The cable industry is probably laughing a little watching all of these smaller offerings struggle to negotiate with hundreds of network affiliates and sports channels.
So if consumers want to have cheap TV options they might have to be more flexible and realistic about what they want from TV. Do they just want something interesting to watch or do they want to watch everything that is available in the medium? If you want to watch everything that is on every linear channel and on every streaming service than, just like someone who has to have every mug in a collector set, there is virtually no way to keep costs down. But if users allow the fact that they are not tied to a contract to let them step back and decide what they want most from TV then they will be able to build something that does not necessarily replicate cable. They have to build something that works for them. In the end, if what people want is cable without having to pay for cable, then it might be just as impossible as owning a car that performs like Porsche without buying one.
---
Trending Now