---
Excuses excuses. Is COVID-19 responsible for the poor showing that Quibi seems to be dealing with a month after launch? I am not so sure about that. The truth of the matter is that maybe the idea was not that good to start with. While some people bought into the idea that it would be hip to market to only mobile users and integrate rotation technology into the experience, which has caused an entirely different problem for the company, the idea on its surface seemed like a hard sell to many in the industry.
A pay service with short TV shows and ads (provided you don't pay extra) and it can only be accessed via Android and IOS devices with no option to even cast the video with AirPlay or Chromecast.  On its surface it really doesn't sound like a good idea. But above the surface were two big names in media and technology, Jeffery katzenberg and Meg Whitman. The duo added weight to the idea that the company just might be the perfect thing to fall into an emerging niche. People in the middle of their busy lives. Though never meant to be seen at home the company bought into premium content and familiar names in the entertainment industry.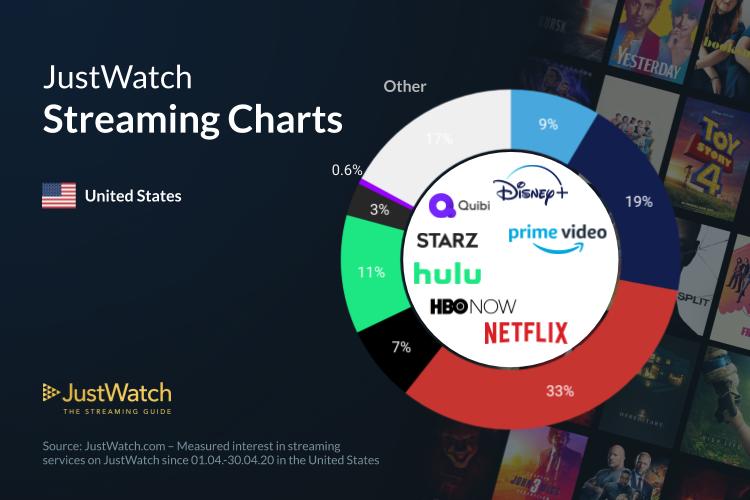 But names are not enough. Even the promise of content from some of the biggest names in film are not enough. Overall through April 20 the service accounted for .6 percent of streaming use in the US according to Just Watch.
For a service hoping to make a big splash starting out that is not a good look. Remember the millions Disney+ roped in during it's first week alone?
Reporting shows that while Quibi has had over 3 million downloads, its usage reflects half of that number.
Are critics being too tough on Quibi? Maybe. How well a service performs at its start does not necessarily mean it will be that way for the duration. Just take Quibi for example. During its first week it had 1 million downloads. Since then it's only gotten around 2 million. Ok maybe that was unfair.
One of the services biggest problems is that nobody acknowledges its content. You never hear the name of an actor followed by, "the star of the new show on Quibi" This has been blamed in part because the service does not allow users to do screen captures or social media sharing. But to our eyes this is a built in and avoidable mistake. One of the best things about content you access from a phone is that it so easy to share it. One click and you can tweet it, put it on Facebook, send as a message in general. Well Quibi intentionally prevented this. The company also made a mistake by not building in a way to cast it. In a bit of almost revisionist history Meg Whitman now claims the company always intended for the service to be available via screen sharing. We at The Streaming Advisor actually find that hard to believe considering its self generated buzz at being a mobile first platform and happy talk about how people are going to use it as part of their "on the go" lifestyle.
Lurking around the corner is HBO Max, which is set to have a splashy debut aided by the fact that the company can build in numbers right from the start by baking in current HBO subscribers into the initial HBO Max  numbers. Comcast too will have the advantage of being able to do the same thing when the public rollout of Peacock drops in July.
This could be a lost summer for a service that not only launched at the worst time possible for its intended audience but also a study in how not to engage an audience.
---
Trending Now
You may also like