---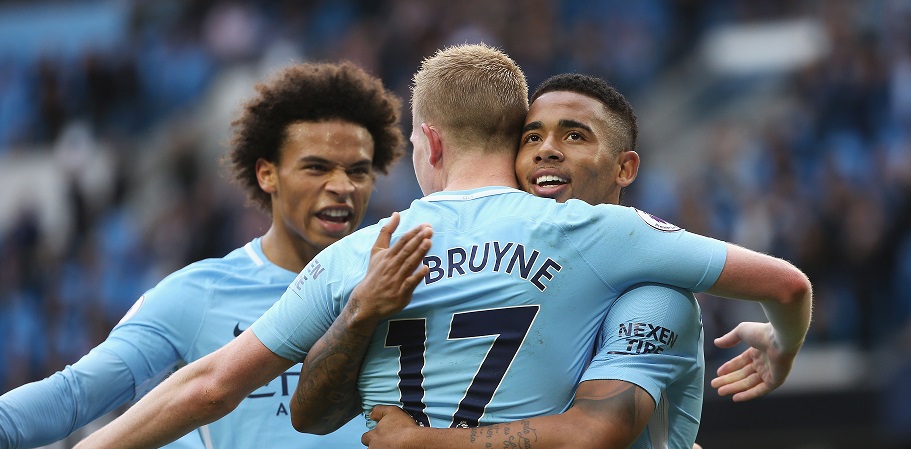 All or Nothing: Manchester City premiered today exclusively on Amazon Prime Video – all eight episodes are now available in English for Prime members globally, with local language versions coming September 14.
The blue carpet premiere was held in Manchester earlier this week. The whole first team squad and management – including manager Pep Guardiola – joined hundreds of fans and guests such as Craig Cash, Cel Spellman and Manchester City legend Mike Summerbee, to watch the first episode of the highly-anticipated series. Please find images from the event here.
In an on-stage conversation with event host Gabby Logan before the screening, team captain Vincent Kompany offered insight into his experience of being in the documentary – and watching it for the first time with his teammates last night:
"It's pretty nerve-wracking -you don't know what they're going to show. They were there everywhere, all the time – and whatever came out, came out!"
All or Nothing: Manchester City is a behind-the-scenes Prime Original docuseries giving fans around the world a glimpse into the historic club, its legendary coach, and the personal stories of the players in a record-setting, Premier League-winning year. Several Manchester City players were featured on the England World Cup squad, including John Stones, Fabien Delph, Kyle Walker and Raheem Sterling.
Narrated by Sir Ben Kingsley, the series takes viewers on an exclusive journey through Manchester City's entire 2017-18 season; from the world-leading training facilities at the City Football Academy, to interviews with the manager, to boardroom meetings and other surprise moments across the season. It includes interviews and dressing room action with legendary coach Pep Guardiola as well as weekly stories that unfold within the lives of the players.
Please see the official trailer here.
All or Nothing: Manchester City joins Prime Video's growing stable of critically acclaimed and award-winning Prime Original drama, comedy, live sports and sports docuseries, which includes the previously launched Le Mans: Racing is Everything, GRAND PRIX Driver, four seasons of the behind-the-scenes sports docuseries All or Nothing with football teams the Arizona Cardinals, Los Angeles Rams, Michigan Wolverines and Dallas Cowboys, and the recently launched series All or Nothing: New Zealand All Blacks. All or Nothing: Manchester City shares the creative excellence of the other All or Nothing award-winning series – all offering unprecedented access to the team's entire season, character-driven storytelling and compelling visuals.
The series is produced by MediaPro in association with Film 45 and IMG.
Prime members can stream the series exclusively via the Amazon Prime Video app for TVs, connected devices including Fire TV, mobile devices and online. Members can also download the series to mobile devices for offline viewing at no additional cost to their membership. The series is a global release and available on PrimeVideo.com for Prime Video members in more than 240 countries and territories, including UAE, Europe and South East Asia.
Customers who are not already Prime members can sign up for a free trial at www.amazon.com/prime. For a list of all Prime Video compatible devices, visit www.amazon.com/howtostream.
---
Trending Now