---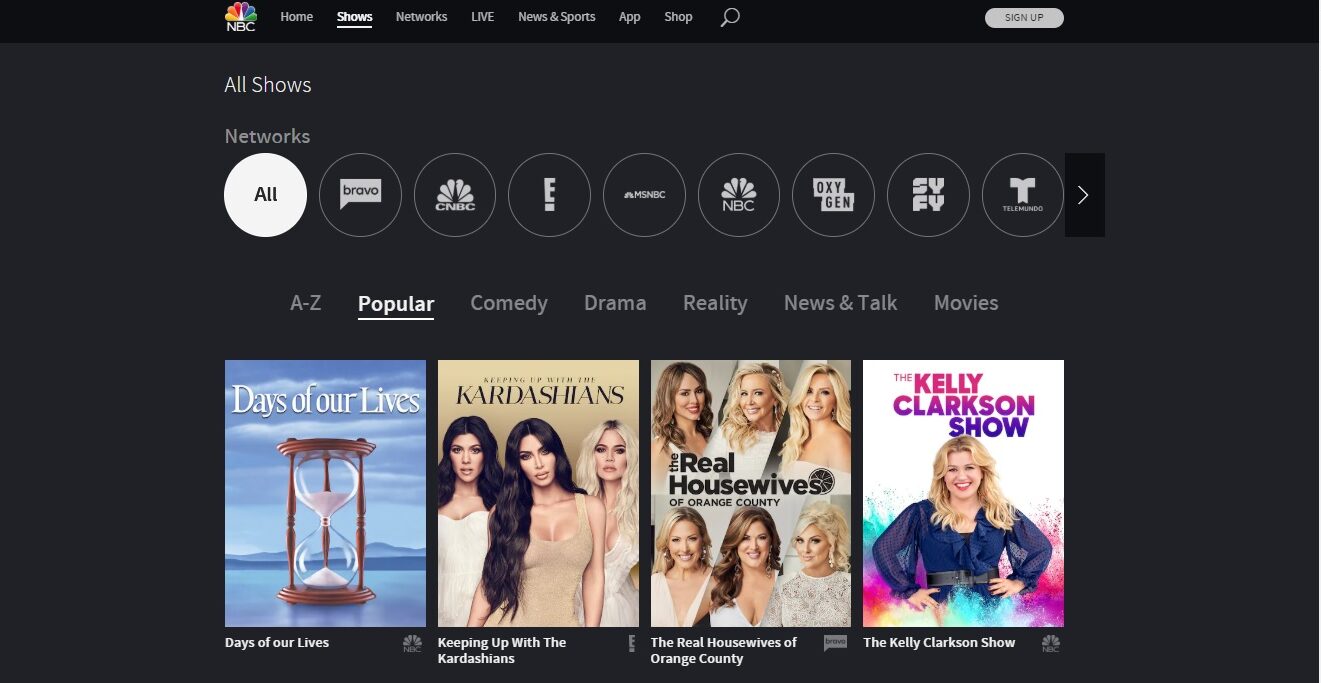 Want to know what the Peacock Streaming service is going to look like? You might not have to be too imaginative to figure it out. It's likely already hiding in plain sight as the NBC app. If you have never taken a look at the NBC app, which is available on most streaming devices, smartphones and via the NBC website it might surprise you to know that it links all of the programming from NBC Universal-owned channels into one interface. This includes both on-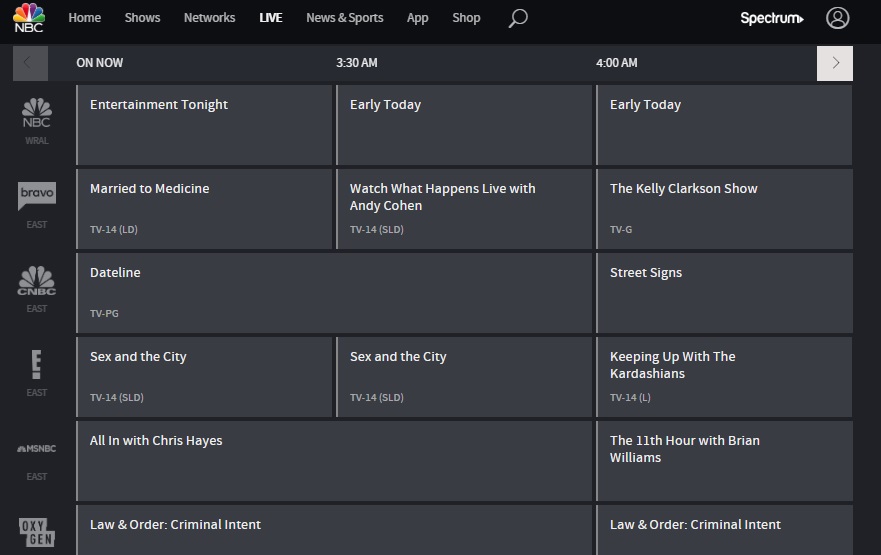 demand content and Live channels available in a content grid.
At the moment viewers with logins from participating TV providers can access a library of TV shows and movies from NBC, MSNBC, CNBC, SYFY, USA, Bravo, E, Telemundo,  Oxygen, Universal Kids, Universo.
All of the content is broken down by filters so that users can search by network, and break it down into genres like Comedy, Drama, Reality, News & Talk and Movies.
The Movie section is dominated by SYFY Network content and films but includes selections from USA & E.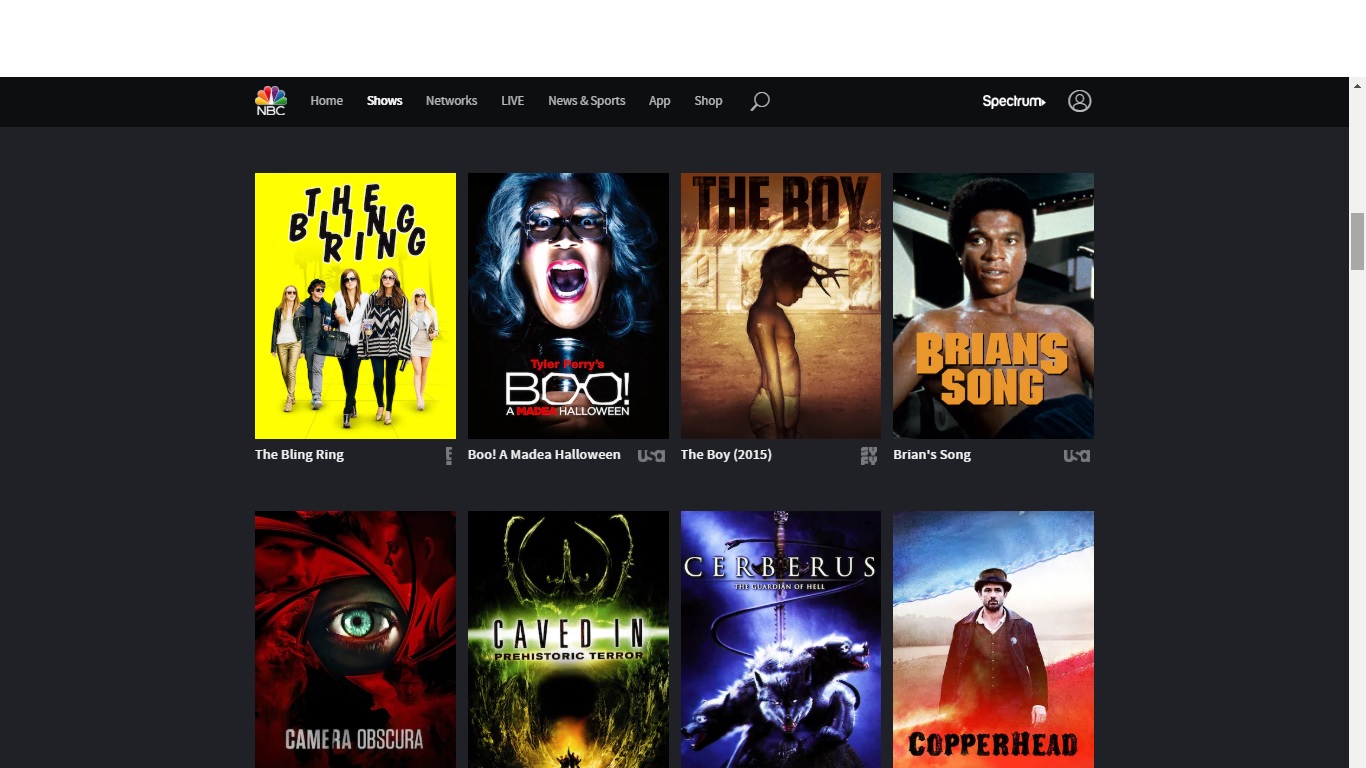 NBC Universal also has apps for individual cable channels with the same type of layout and features.
So here is what we think is going to happen when the Peacock service launches. It will look almost exactly like the NBC app, save for a section that includes original content exclusive to Peacock. It will be branded with the Peacock logo and signage. Otherwise, the big difference will be that users will be asked for subscriber names and passwords unless they are already Comcast subscribers who will probably just authenticate for free. Comcast has intimated that other pay-TV customers would be able to access the service as well, but there have been no major partnerships announced as of yet.
Now sure, it's possible that Comcast is going to roll out a totally different look for their new app.  To be fair the NBC app does not look like a clone of the X1 system. But it is hard not to think that all of these apps are a sort of trial balloon of how things will work when the big launch day comes. For instance, All of AT&T's Streaming TV services operate out of apps that have the same look and feel. It is a logical assumption that Comcast/NBC might not want to totally reinvent the wheel when it comes to its service.
What will be the big difference between the NBC app and the Peacock App?
Peacock will feature some major original content and be the exclusive streaming home of The Office and other NBC properties that will eventually come home. At the moment NBC has its properties available on a number of other services but will clutch them much closer in the coming years in order to build exclusivity. Peacock originals will include new episodes of AP Bio, a new relaunch of Battlestar Galactica and a number of other series. See more on Peacock here.
Images for this story taken from screenshots of NBC home page.
---
Trending Now
You may also like