---

Plex on Android boxes does not look or work like it does on TV set-top boxes. Would you like to learn how to change Plex on Android To The Nvidia Shield Version? You can actually replace the version of Plex on a Gbox or any of the other many Android boxes with the Plex app found on Android TV boxes like the Nvidia Shield? You can. In order to do so, Plex allows users to change the experience of the Plex app for mobile devices and it's amazing.
If you are not familiar with Android boxes, many of the apps available for the boxes are not like those found on Android TV boxes like the Nvidia Shield. This is because there is a difference between the Android TV operating system which debuted on the Google Nexus Player and the version of Android typically found on Android boxes sold everywhere else. Almost without exception if you buy an Android box online from an independent seller it will run a version of Android made for phones or mobile devices. This means that the apps available for it like those found in the Google Play Store will be built with mobile devices in mind, meaning you must be able to click and drag and swipe and such. The easiest way to use apps like that on an Android box is to use an Air Mouse so that the curser can be used to navigate the screens.
But Plex has apparently noticed how many Android users are accessing the service via Android boxes and made a dramatic change. At the moment some Android box owners that use Plex are being prompted to change the view of their media center. An automatic prompt may appear that mentions that the version of Plex installed is designed for small touch screens with an invitation to switch to a TV-based interface. Agreeing to do so will prompt the program to reset and reload with the TV styled lean back interface instead. The app looks like it does on Android TV boxes as opposed to a phone or other set-top boxes.  The change should be a welcome one for Plex users who prefer a more open Android experience that doesn't require sideloading their favorite apps. Keep in mind that this does not allow you to install a Plex server on your Android Box but it will be a much better experience with the TV based set-up.
Here is how to add the Android TV version of Plex to your Gbox or other Android Box
1. Update your Plex app and launch Plex
2. Click on the control panel button in the upper left-hand corner.of the app. It has 3 horizontal lines
3. After you open the control panel scroll down to settings.
4. Select the option called Experience
5. At the top of the next screen, there will be a selection for Application layout. Click on this.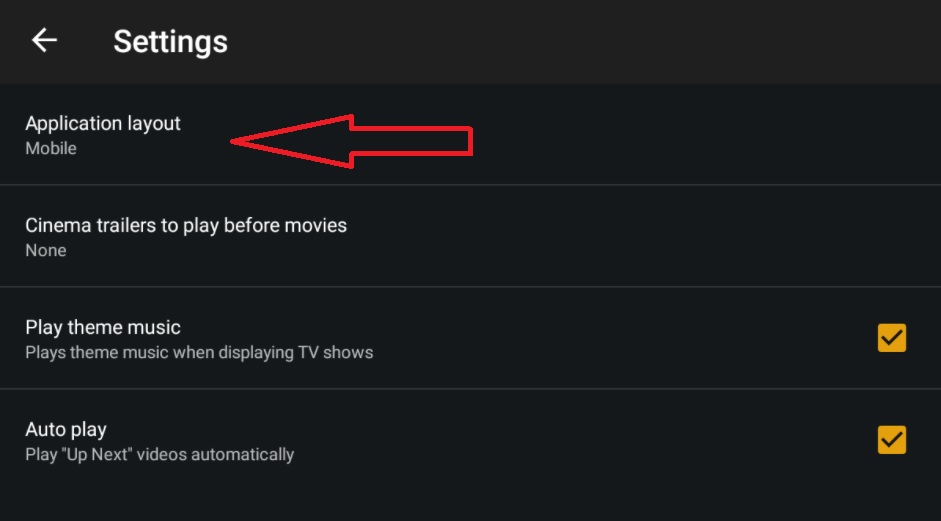 6. Next, you will see a screen with two choices Mobile or TV. Choose TV.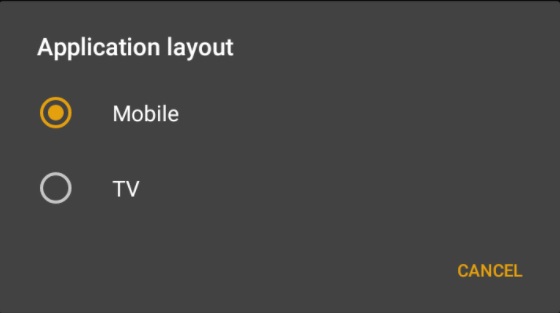 7. Once you do so the program will ask you if you want to let it reset and relaunch. Say yes.
See A video demo of how to set up a Plex on an Android Box and make it look like Android TV
---
Trending Now