---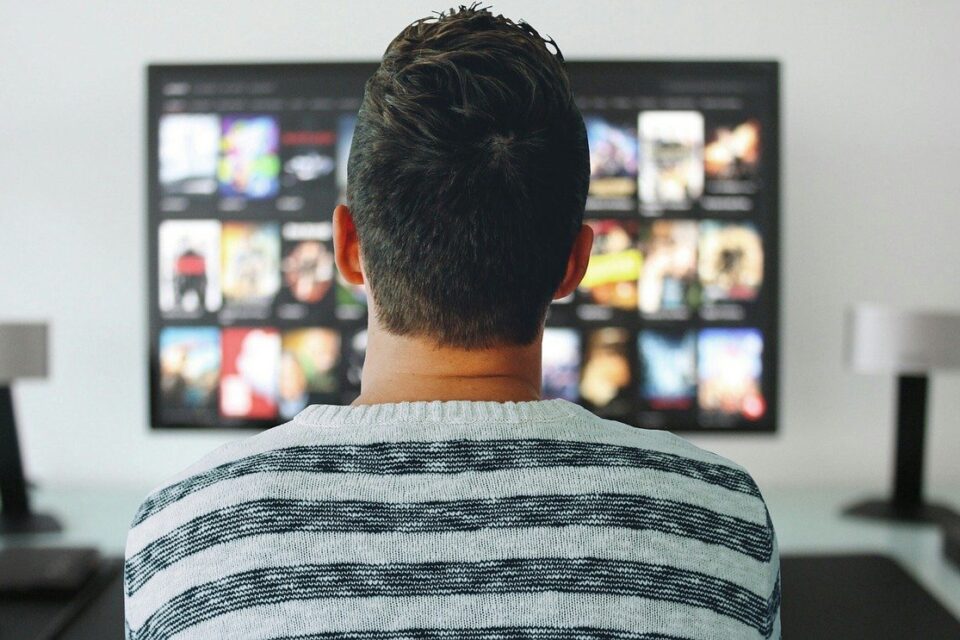 There will never be a way to pay for 1 channel a-la-carte. This is because none of these channels are really just their own thing. But that does not mean that you have to pay a lot to watch an amazing array of content. And while a lot of streaming services advertise their services with sports in mind because live sports are one of the only premium live events that people are motivated enough to watch on a schedule people have gotten very used to watching everything else whenever they have the time or desire to. This has meant that time-shifting and watching on one's own schedule is becoming more and more popular.
What about people who don't like sports?
There is an audience that has been somewhat ill-served as services like Hulu with Live TV, YouTube TV, fubo TV, and Sling TV have emerged. That's people who enjoy lifestyle and Faith/Family TV. Lifestyle TV is stuff like DIY, HGTV Cooking shows, house buying, reality/competitions. Things like that. It has made household names of The Pioneer Woman, Alton Brown, Ben and Erin Napier, and many others. We consider Faith/Family TV like Hallmark and related fare. Clean romance, movies that end in miracles, etc.
If you are someone who cares about that kind of stuff and could care less about 24-hour news and sports then you really might be ill-served by jumping in with those big cable replacement services. Especially if you live in a place where you can receive reliable OTA signals. Because that kind of TV has a few very affordable options outside of these new digital "Not so skinny bundles".  First of all, for those looking for a more traditional one size fits all model Philo TV is a very nice option. The service started with a philosophy to keep prices low by not burdening itself with fees for Local TV stations (which are surprisingly expensive) Sports channels like ESPN, Fox Sports, or Regional Sports Network (RSNs). Philo gives users access to live TV, DVR, and on-demand viewing as well as access to TV everywhere apps available on multiple streaming platforms and smart TVs. At $20.00 if you want a service that just delivers that content all in one you should definitely check that out.
But there are two other services that someone who loves that kind of content as well that are even more affordable. They are Discovery+ and frndly.
Discovery+
Discovery+ has two tiers of service. One for $4.99 and one for $7.99. Both offer all the same content, but for $7.99 you can watch without what I would consider pretty limited commercials. This service offers almost the entire catalog of programming from every single network owned by Discovery Networks which is the company behind HGTV, TLC, The Food Network, DIY, The Travel Channel, Discovery, Discovery Health etc. There are so many cooking shows, home shows, and even true crime shows that each category is broken down into multiple sections. Not only does it offer library content (old seasons of shows) episodes of many current shows are also available on-demand the next day. The service has exclusives and even played host to a live stream and on-demand version of The Puppy Bowl. On top of Discovery-based content, the service also has a more select offering from A&E TV, which means it has shows from OWN and History Channel, etc.  The libraries for these offerings are far less complete than those for the content it owns outright.
The second part of this one-two punch though is frndly. frndly is a place to find all the Hallmark Channels and more similar networks. It's a little different than getting the Hallmark Movie app but features more content than anyone could watch in a meaningful lifetime. Again it is a subscription service. There are 3 tiers of service. The least expensive is $5.99 and includes 15 live channels, and on demand viewing with the ability to watch on 1 screen at a time, a 7.99 plan with all of the previously mentioned features along with a free unlimited DVR that keeps content for 3 months and the ability to watch on 2 screens at a time, and a $9.99 plan with 9 month unlimited DVR and the ability to watch on 4 screens at once.
On top of the Hallmark channels, frndly also includes Curiosity Stream, UPTV, and soon the Dove Channel. 15 channels overall. I know some people who could have an offering like this and call it a day. It wouldn't work for people who want Showtime and NBA basketball but there are already ways to get those things for a lot more.
So this means that a subscriber can get two big packages of programming starting at 4.99 and 5.99 for the intro level of Discovery+ and frndly essentially 11 dollars for content from 25 networks. And with free services like Tubi TV, Pluto TV, NewsOn or even like we said an antenna there is so much TV to watch you could never run out of things. Or as stated earlier Philo TV has most of those channels live.
Which Set up is best for me?
It depends on what is most important for your viewing. If you have seen all of the episodes of all of your favorite cooking shows and so on and never care to see them again then Philo with its one simple interface may be just what you need. Yes, it is more expensive by $9.00 but you know you will see all of the newest episodes of your shows and have the ability to record them and watch later. But for straight-up library access, the two app solution is the best way to go. And it is not too much of a stretch to say that Discovery+ will likely add most of its current shows to the service for next-day viewing.
Either way, each setup is an inexpensive way to bring comfort TV into your home and of course, you can choose as many or as few of the options that work for you. We just find that a lot of people sort of cross over between the selections you find on frndly and Discovery+. The same people who want Christmas cookie ideas also watch Christmas romances etc.
I hope that was helpful. Till next time, Stream On My Friends.
---
Trending Now