---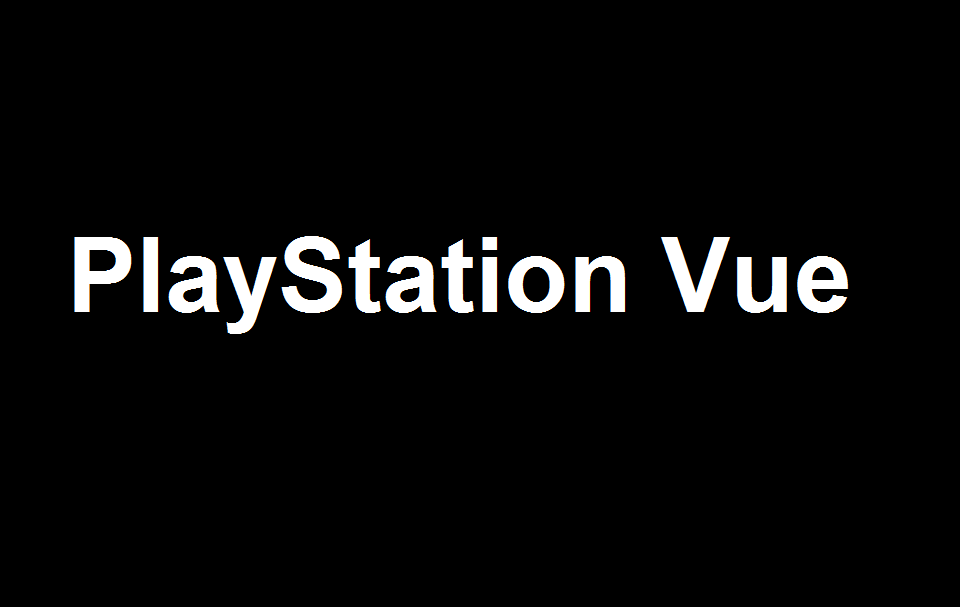 After writing my review of Philo I had the opportunity to get another service so I picked PlayStation Vue as my next project. While this service holds many similarities to Pluto and Sling I found enough here to set it self apart from the rest of the group to surprise me. Yes, Vue charges more out the gate than any of the other services. But what it offers may make it worth looking at because it appears that its approach is to stand toe to toe with your local cable company. And they do have the ability to hold their own.
To see what Vue has to offer you shouldn't be comparing it to Sling or Philo, you should be comparing it to your local cable company. When you do that you begin to have a full appreciation for what Vue has to offer and what a bargain it is.
Cost
The entry level of Vue charges under $40 a month. With that, you get a large portion of the basic cable networks that your cable company offers and a functioning DVR. Unlike most of the other providers, you do get access to many of the broadcast network (ABC, CBS, NBC and Fox) programming on demand. The only notable missing entries are CW and PBS. PBS on demand material is available on all streaming devices while CW is available on most for free so their absence can easily be fixed.
In my case, I was able to get my local CBS affiliate, KCCI. But my attempts to use the DVR to record the local news resulted in failure. I did have access to many of the national news programming, as well as prime-time programming on-demand. Local programming is going to vary from location to location but having access to the major networks on demand material means that you might be able to consolidate Hulu and CBS All Access with a subscription to Vue (outside of app-exclusive shows).
Device selection
PlayStation Vue works on a large number of devices, including of course, several of Sony's PlayStation gaming consoles. In my case, I was able to examine it with my Roku Premiere and an Android TV box, the Mi Box. There were some differences between the platform which looked rather subtle at first but ended up being more significant then I imagined.
Differences between platforms
Using Vue on the Roku is in many ways very similar to Pluto TV. You have a menu located at the top of the screen letting you choose between Guide, My DVR, Search and Settings. The guide was an almost exact duplicate of Pluto's format.
Channels are listed along the left side of the screen in alphabetical order while the times listed across the top. Roku's set-up does not include a TV box to let you see what you are watching while exploring the guide. The Mi Box was different. The networks were listed across the top of the guide while the times were vertical across the left side of the screen but you did have the little miniature TV screen in the top right corner. You also had advertising in the guide for upcoming popular TV shows or sporting events.
Search Feature/Content Discovery
If you were watching a channel prior to calling up the guide you could continue to hear it playing. Actions like search resulted in the search screen being translucent on top the program you were watching. I found this mildly distracting. Using the search feature was whole new experience in itself that is best left to be shown in a video rather than attempt to describe it. I did adjust to it but didn't find it very intuitive and a virtual keyboard would be much more welcoming.
Setting discrepancies
CC
You also have more settings available in the Mi Box then you do the Roku. Roku's settings allow for setting up closed captioning in your preferred format with font size, color and translucently settings.
Profiles
The Vue app on the Mi Box allows for additional profiles could be created. Once in place profiles would be available on both devices.
Inactivity settings/Data Saver
This is a cool feature in that if your device has no input for the pre-selected time frame it would ask if you were still watching. If you didn't click "Yes" within a minute it would stop streaming content. Your choices range from "Never" as in never stop streaming all the way up to 10 hours. Unfortunately, I couldn't find a way to get Roku set up so that it would stop streaming after a set time. But with data caps a serious issue it should be a feature available on all live streaming services in my opinion.
Remote App Access TV Everywhere
Another feature that Vue has is support for "Go" apps. You can install CNN Go or TBS Go on a device and get full access to those offerings. This is a great feature because not only do the most popular streaming devices support this, but many smart TV's, Bluray players and even PlayStation's gaming competitors Nintendo wii and Xbox support these apps as well.
Cons
My biggest flaw with this service wasn't so much what it offered or even how it worked on either of the two devices. It was the difficulty getting logged into the service on my home computer. I managed to create a profile using Google Chrome with my Windows computer but was never able to log into it requiring me to use Firefox instead. I was able to use Google Chrome on my Ubuntu based computer, however.
I also found that using the DVR feature wasn't quite as user-friendly with this service as it is with Philo. There is no way to track where you are in a program while skipping forward. So skipping commercials without missing parts of your show requires backtracking back and forth. Unless you can time things perfectly. It ended up being faster to just watch the commercials then it did to attempt to fast forward through them. And that can defeat the purpose of a DVR for some people.
Multiple Device Use at the same time
How many concurent streams are available with streaming services is a big deal. You should know that if you use Vue, you can stream on up to five devices at the same time. The caveat is that you are limited to your home IP address. In other words its just like a regualr cable service. That means there is no 'sharing'. Support includes Apple TV, Roku as well as Android-based devices, not to mention the obvious PlayStation gaming console. This means that you can have several potential 'cable boxes'. No exttra charge for renting a cable box from Sony.
Supporting of Go apps could also mean that in many cases an Xbox or Wii gaming system could also substitute as well. If you live in a location where a cable company charges $10 a month per box it wouldn't take long for a low priced Roku which can be purchased for under $40 or even a Mi Box which could be had for under $60 to save you money either. In the case of the Mi Box or other Android based devices, Vue is supported with the "activate at boot" app, meaning that when you turn on your Android TV box it would immediately go to PlayStation Vue making it a suitable cable box for less technically skilled people.
With those considerations in mind the $40 price tag that Vue charges for basic service can be a very viable replacement to your local cable service, so much so that in many ways they can stand toe to toe with most of them and hold their own, maybe even to the point that some individuals would have followed through with cutting the cord.
---
Trending Now
You may also like