---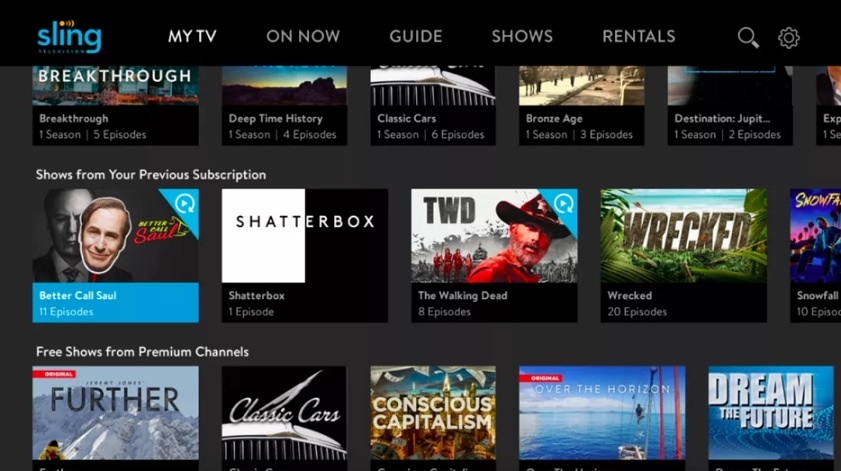 Sling TV is rolling out a new way to get you back and get you in deeper. The new strategy incorporates content that users watched or might want to watch into a give and take that ends with an offer to purchase services. It's not too different from the kind of advertising Roku already runs on its home screen. "Catch the game subscribe to…" The difference is that it is now integrated into the SlingTV interface.
Users may be prompted based on popular content in their SlingTV interface based on shows like The Walking Dead and told To see how it all pans out add Sling Orange etc. This is a clever strategy for the way that some people are beginning to watch TV. I am talking about the crowd that adds HBO Now for Game of Thrones then drops when it is over, or signs up for CBS All Access to binge Start Trek Discovery after a season. SlingTV already knows what people watch on their platform so it is easy to use it as enticements.
There have been no announcements about the strategy being used to personalize the experience but even teasing the hot series of the month as a nudge could prove effective. The whole thing takes advantage of SlingTV's rather unique approach to having multiple package add-ons as opposed to one big package or two. A customer might be a happy camper already but come football season may say "I am going to need the SEC Network when the season starts". And if they are prompted by images of LSU or Auburn they could be encouraged to jump back in that pool for a small fee, even if just for 4-5 months. And even more, they may just hold on to that sports package forever.
How many people do you know that signed up for a trial of something, forgot about it and said what the heck I guess I'll just keep it. It's only _______. I think this is sort of a ninja move by the company that could prove very successful.
---
Trending Now