---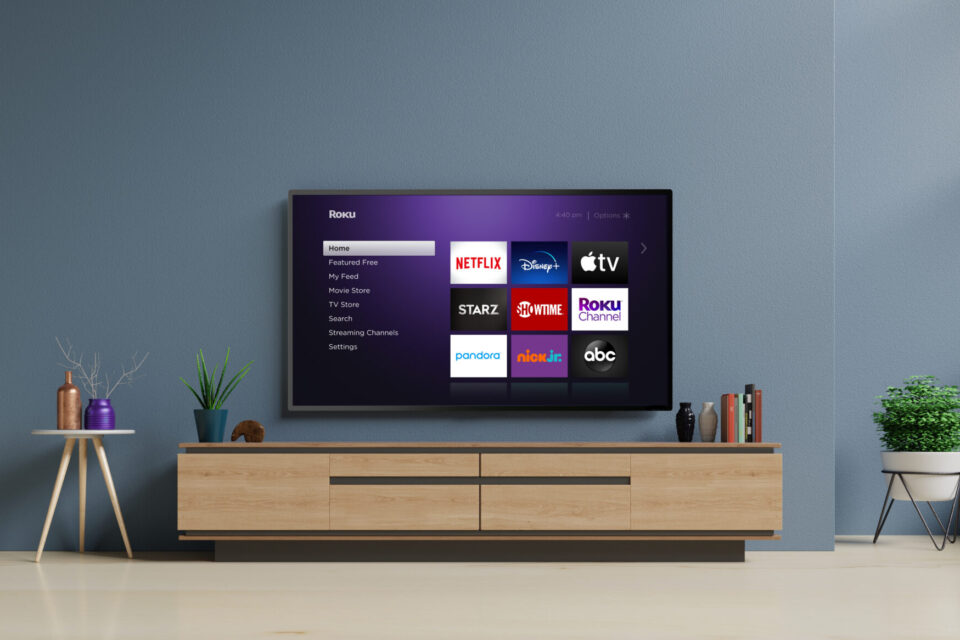 Since it launched Roku has established itself as the name in streaming. Its platform is found on 14 TVs, its boxes and sticks are hugely popular with consumers with over 40 million active accounts. But Roku is not the only player in this market and its competition is offering features you can not find on Roku. There are some things that nobody does yet which would make streaming far easier for new and existing customers to approach. There is nothing wrong with thinking outside the box in conjunction with using proven features. Here are some ideas we hope to see on Roku's next generation of products.
Profiles
When streaming devices first hit the market they were niche items and more popular with enthusiasts than the whole family.  Roku's were little boxes on the TV with any number of unrelated functions including media centers, USB media, music, pictures and more. This is still the case but now a lot more people understand what all that means. The range of programming has exploded to include thousands of channels aimed at numerous interests and age groups. This is why Amazon recently released profiles on the Fire TV platform. And it is why Roku should follow suit. I have lost count of how many times I have seen someone ask how to set up a Roku for a kid that didn't include access to various apps. And what it all comes down to is that there has to be a separate account set up for the other Roku meaning someone has to add a new pin, a new credit card number, possibly set up a new email address all so that there can be a roku set up for one other person. It's time for Roku to follow its competition and the numerous apps on its platform and allow families to diversify the experience a bit. A password protected profile would make a big difference for families who want to drop of a streaming device in their kids room. Right now the Fire TV has this market hands down with both a kids environment and profiles.
Games do them or don't
Go all in or drop it when it comes to games. Apple has the Apple Arcade service and tons of games that employ real game pads, Amazon has console level games that use gamepads based on Android's system and the ability to run emulators and more. Android TV systems employ a number of programs like Steam, emulators, Nvidia, Gforce and other platforms to bring high end games to users. Roku offers games that could have been played on a Cingular Cell phone.  When it started to enter the public consciousness Roku offered integration with Angry birds that employed the remote for the Roku XS like a Wii remote. It even offered a red Angry Birds branded edition of the streamer. Roku also set up a promotional deal with Big Fish Games that set up a library of fun interactive games. Then poof all of the innovation came to a screeching halt. Roku still has a game section and now and then an independent developer will push something on to the platform but Roku has never developed an interactive marketplace, or infrastructure that encourages people to engage for more than a few minutes. Maybe that is all Roku is aiming for. But as it is when reviewers compare Roku and other devices as far as games it's almost embarrassing. On one system users can play Doom or Halo and the other can barely handle Donkey Kong. Roku hardly needs to become a major gaming platform, but if it is going to offer them it should work to give people a reason to play them. Integrate the Atari library, bring in a library of at least 8-16 bit Nintendo games, sell a game remote or joy stick. Otherwise the company should shutter games altogether.
Ability to add channels without a computer or wireless device
Most streaming devices have the same issue when it comes to adding new options. They have large app stores with most anything you could want to check out. But adding them is so much different than any interaction we are used to with computers in any other form. Download an app/channel. Wait for it to be added, open, wait to load, get a prompt to link an app to a website, go to a website, log in, go to the www.yourapp/activate (not a real website), type in a code and you are signed in. How do you you add an app to a iPhone? Go to the app store and select an app, provide a finger print and you are done. Roku is not unique in this. All of the streaming devices seem to feel that customers should use a computer or a phone in order to access services that are offered by a device that is neither. You don't have to use a phone to download a game to a playStation or Nintendo Switch. Why should someone have to use one to add Hulu to a Roku?
Universal Watch list
Thousands of apps, more titles than can be counted and the best universal search in the business. There is one thing missing. A way to bookmark the content once you find it. Roku has the "Roku Channel" which gathers selected titles and organizes them in one place. But each app on Roku has an individual playlist. Netflix, Hulu, Crackle, Disney+ etc. Wouldn't it be nice to discover something on HBO Max (when it arrives) and star it so that it goes into a special watch list channel right beside a show from ESPN+, What We do in Shadows from Hulu and The Umbrella Academy? The content could launch right back into the apps themselves like say the Just Watch App. How it would work would be up to Roku and its app partners. But customers don't care about the details behind the scenes. Imagine if a user could set up a sports weekend by checking out what will be on ESPN, the NBA App, MLB TV and the FS1 app and save the date and time and fire it up on Saturday morning without having to jump from one app to another. It would be pretty incredible. But right now Roku users have a license to search. There is nothing wrong with copying the cable companies a little while innovating.
Channel Organizational tool
Computers have bookmarks, desktop folders, and files. Mobile devices have folders and app drawers. Roku has row after row after row. And if one only has 15-40 channels that might seem manageable enough. I keep my favorite 15-18 channels at the top and bottom of my grid for quick access. Those with voice activation can tell Roku what to open. But gosh would it be nice to have a folder or even a channel where you can put your favorite Movie channels, your favorite live TV options etc in an interface so you could dive in instead of sort of panning for gold clicking through rows or having to use a channel search to find that Indi movie channel you used a few months ago. Would this be an impossibility? I doubt it. There has long been a private channel that does this on a rudimentary level. Roku has pretty smart engineers. I bet they could work out a good branded system for this that was not a three by three bracket.
Back-Lit Buttons
Tell me you have never exited a channel because you pressed the wrong button when watching tv in a dark room. Maybe you meant to press play but hit the mic instead. You wanted to rewind but launched a preset leaving Netflix for a now defunct Rdio app. This could all be avoided if Roku had a remote that had back lit buttons. The boxes themselves have always featured a little LED light. If a remote did the same thing it would not only make it easier to use, imagine how much easier to find it would be if it lit up when you are looking for it using the find feature. Oh there it is under the pillow. That feature has proven invaluable on the new Nvidia Shield remote.
Bring back the new category
What's new on Roku? Well you better ask someone else, because while Roku has a category called new and notable it reads like a whose who of the app world. Lately the preset categories like 4k editors picks, New and Notable and Recommended almost totally overlap. If I didn't know better I might wonder if the apps in these categories paid to be there. Because somehow say Apple TV+  is new, notable, a top 4k selection and recommended. This does not help the user find new things. Yet Roku used to offer a new channels section warts and all. No, not every new channel is destined to blow up big. But the way it is set up means that users never have the chance to find something cool an innovative. Things don't have to stay in the new section more than a few weeks. But to not acknowledge new entries at all is a missing piece of the puzzle for Roku.
Create a category for Free Live Streaming channels or "FASTS"
Speaking of the App Store there is a growing category in the streaming space that is threatening to reshape the way people look at streaming and cord cutting. This category includes apps owned by major conglomerates like ViacomCBS (Pluto TV) Major media owners like Sinclair (Stirr) and more. They offer hundreds of free branded channels and programming that very much mimics a normal linear programming guid. In some cases the services offer live linear channels like Comet TV. They are great mixes of Internet based live streams and curated content from multiple places.  This sort of thing is very different from standard on-demand services or even the cable replacement services like Sling TV or YouTube TV. They are free formats that integrate multiple networks of video providers into easy to use live grids.
Auto sign in for TV Everywhere apps via providers
This is another feature that we see on a different system. Apple TV has a great interface that allows users who are signed in to a given provider to share their sign in with all of the apps associated with it. So if someone is signed into a cable provider, Apple TV will either recognize this automatically and allow a user to access their account from a saved list of choices and logins. It allows users to get to the content with one click or less instead of the sort of arduous scenario we described for signing into other video apps.
Allow for better Tuner Integration
For a day or two Roku started offering something very nice within the Roku TV environment. It built Internet based channels into the live TV grid available to Roku powered TV's. That meant users could access say the CBSN app in the same place they watched their local CBS affiliate via an antenna. Then it pulled the feature. Why? It received a lot of bad feedback from customers who did not want the feature forced on them. While I understand some customers finding this confusing Roku's solution to the problem was not helpful either. The internet based channels and grid are still available on Roku products via the Roku Channel. But what it has now is a live OTA grid or cable channel grid depending on how one has their TV set up, and a live internet channel grid available in a different app. Here is what other companies do. They make the option to integrate the two types of TV together optional. LG has long supported channels from XUMO and will be integrating Pluto TV as well into its standard channel listings. Users can click through their standard channels and Internet channels easily. But LG asks customers if they want that feature. They can easily opt out. Amazon goes a step further by offering a grid that allows customers to add in as many or as few internet based channels as one wants. A customer may want 5 channels from Pluto TV or XUMO built into a grid say something like Riff Tracks or MST3K as an option along with Showtime and HBO. And have it accessible in the same place. The Roku grid already works premium channels into the Internet based grid. It should give those who would like to put it all together that option. On top of that, there are a number of tuners/DVR's that people use to integrate OTA signals into their Roku products. Some notable ones are the Air TV Tuner, Tablo and HD Home Run. Since Roku seems reluctant to build a tuner into its boxes or sticks it could at least build in a way to integrate it into the software. Again, this is something you can do on other devices.
Roku prides itself on being simple to use. And it has pulled that off. But it could become a far more attractive product to all users by making some changes without losing its easy to use reputation. Because if its changes were optional nobody who didn't want to learn about them would have to. As the internet, cable TV and broadcast TV continue to intertwine more with the coming of ATSC 3.0 the products that make it easy to take advantage of all there is to offer will become more popular. Less people are going to have cable boxes and they do not want an ATSC 3.0 tuner box and a set top box and a DVR and a hard drive all taking up room in their entertainment center. Roku can put itself in the drivers seat as a solution going forward or it can risk seeing Amazon or another company do it instead.
---
Trending Now
You may also like