---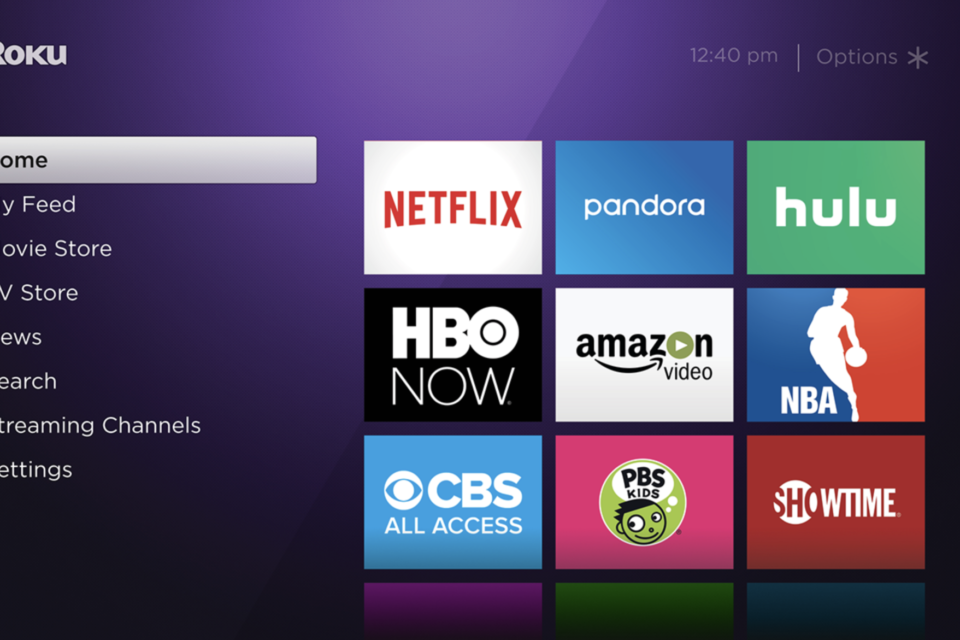 Roku has thousands of streaming channels but along with the thousands of current channels there have probably been thousands that have come and gone and been forgotten before many even started using the platform. We took a look back at some of the most well known and sometimes controversial former Roku channels from its history.
Daily Motion
Daily Motion was a sort of YouTube Clone that became popular when YouTube abandoned the blatant stealing of content and began to take down copyrighted content at the request of rights holders. Its interface was rather similar on Roku at the time because the YouTube Interface was not that advanced. The service was available as both a private and Public Roku channel and featured who knows what as far as content. It was very Wild west. Users could find full movies with no commercials, seasons of TV shows. It was all according to what people loaded. And it was also available without much technical know how.
iStreamItAll
IStreamItAll or ISIA was a notorious Roku channel that not only offered stolen content but charged users to access it. It was powered by thousands of users who in many cases said they didn't realize that the service was operating against the law. Considering that it had a website and mailing list and official Facebook page I suppose I can see why it confused people. Why else would it had been so out in the open. The channel shut down after a lawsuit against its founders. The heat on ISIA also coincided with Roku's push to label private channels and disassociate with them as their business model became more International and advertising based.
XTV
XTV did piracy the old fashioned way. The operators seemed to feel like they were Robin-hooding the entertainment industry. They were stealing from the rich and just distributing the goods to anybody who set up the private channel. This was a popular channel for a few years because it had live TV feeds and lots of other content. But it all came to an end in 2017.
M3U Black and M3U Red 
M3U Black And M3U Red were Roku channels that were more like tool/delivery systems for libraries than they were content apps. What they did was allow users to find what's called and M3U file and use it to watch TV shows and movies. An M3U file is essentially a web address connected to content one wants to view. They are used in various piracy related activities. When these emerged there was chatter all around cord cutting message boards and Facebook groups. As with other tools used for such purposes both were shut down when their existence became more than something whispered in the halls.
FilmOn
FilmOn was a staple private channel for most Roku owners and is still available in the form of FOTV. There were a number of FilmOn channels for Roku that had varying types of interfaces. The service is actually a pay service that specializes in international content and for a time was a way people accessed a lot of overseas content for free. The current FOTV does not provider free content anymore though it does have a very nice interface for live TV.
NoWhere TV
NoWhere TV was a suite of Private Roku channels developed by a man who used the moniker "The Nowhere Man". The unassuming name belied a talent for coding and assessing the needs of the early streaming audience eventually leading him to a job with Roku. His channels included a free feed of CNN International and a number of other popular options. The channel was shuttered shortly after he went on the inside.
iTunes Podcasts
Before Plex, I Heart Radio and others came along to provide podcasts to Roku users one of the only ways to get them was a private channel called iTunes Podcasts. It had a very basic interface but allowed for uses to save favorites. It featured video and audio choices to deliver most of the most popular podcasts in the industry. Not surprisingly based on the name it was based on the official iTunes podcast app. As of today the Roku channel no longer works.
Twonky
Twonky Beam could almost be credited as a precursor to Chromecasting. It required a Private Roku channel "Twonky" and an app downloaded to a wireless device like an IOS or Android phone. Once the app was on both a Roku and the wireless device the user could then connect to websites via the twonky mobile app and send the stream to the Roku. Twonky still exists but in a different form requiring an actual server and for videos to either be saved on a server or on the mobile device itself. It is much more like Plex than a an open streaming platform. The IOS app for Twonky also no longer exists. So while yes Twonky is still out there its functionality is totally different.
USTVNOW
USTV Now was a private Roku Channel made to deliver the streaming service USTV Now. USTV Now is a complicated story on to itself but it was advertised for years as a way to allow us citizens living overseas to get an American style cable package. In fact in order to sign up for the service you had to say you lived outside of the country. Users could add the channel to their Roku's for a limited time and access major network TV for free, though it was not a local channel unless one happened to live in the northeastern communities where the channels originated. The service came under fire in 2018 after Roku received a take down request from distribution rights holders.
Channel Pear
Channel  Pear was a private Roku Channel that combined the use of M3U streams with a simple user friendly interface so that the whole process worked more like a platform with an App Store. There was an option for users to find their own streams and create icons for them as well as preconfigured streaming channels from Channel Pear itself. The channel charged users for accounts with multiple streams and allowed small groups of channels for free. Channel Pear has had two incarnations on Roku but both have been shut down by the platform.
Space Opera Channel
The Space Opera Channel was an outgrowth of MaddyGTV. The idea behind the channel was to bring sci-fi content into an independently operated add-on that included fan films and original content. The channel was unable to support itself do to its inability to monetize fan films based on existing IP but much of the services original and licensed content was moved to the main MaddyGTV channel.
Plex Classic/Plex Retro
These two channels served the same purpose. They provided users a way to hold on to the earliest version of the Roku Plex channel. They existed along side of more advanced versions of the app and have since been shut down. The interface was row oriented and also provided easy access to libraries, playlists and Plex's unofficial plugins which were like apps built into the app itself. Plex no longer supports plugins on modern apps.
The Onion Channel
No, this was not a channel built to learn about tear inducing veggies. The Onion channel was built with video from  humor website the onion, a truly fake news source built to deliver laughs not facts. The site began to produce clever videos made to look like actual news segments from entertainment and news briefs with ironic news crawls to sports content based on ESPN panel shows. The Onion channel gathered these together for binge sessions. The Onion still produces video content but does not deliver in stand alone apps at the moment outside of its youTube channel.
JustinTV
JustinTV started as a way to basically stream the actual life of its creator Justin Kan. It developed into a network of thousands of live feeds that could include someone weight lifting to live HD feeds of TV shows. It used to be promoted by its fans a live TV option for Roku long before Roku had live news, content and other channels. The Justin TV platform eventually evolved into Twitch which of course has become the premier game streaming platform in the world.
VideoBuzz
Can you believe that Roku once did not have an official YouTube channel? Well it didn't. At one point there was a private YouTube channel but it was shut down leading to the creation of VideoBuzz. VideoBuzz was a brilliant workaround to the YouTube issue that required users to sign into their actual YouTube accounts and allowed them to connect to their subscriptions and libraries through an unofficial manner. It proved to be very popular until of course the official Roku Channel launched. But to this day there are people who swear by the old private channel.
---
Trending Now