---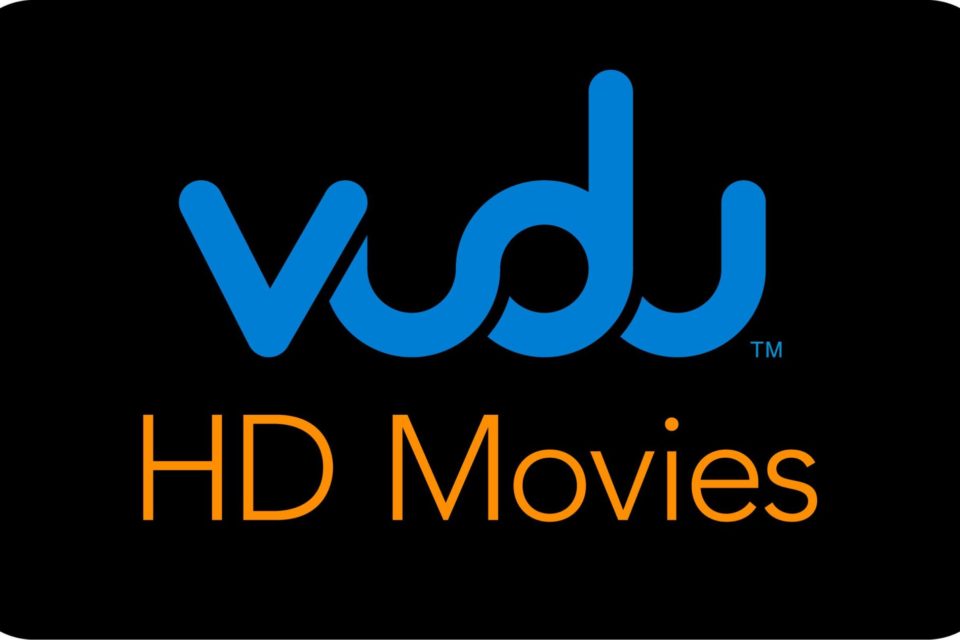 If you've read any of my articles you know two things about me right off the bat. I love my Roku and I love Plex. In my world, they go together like ham and eggs… Peanut Butter and Jelly… Ozzy Osborne and Black Sabbath…
My second favorite service is Vudu, and while that may seem a bit strange, let me explain. My Vudu account has over 700 movies in it as well as a couple dozen seasons worth of TV programming. I'm not much of a "renter", meaning I very seldom rent from Red Box or our local Family Video store because if I'm going to spend my money I want to have it available indefinitely, and while Vudu may seem like an "Online Version" of Family Video, the truth is that it's actually more than that.
If you go to your local Target or Wal-Mart you'll often see DVD's and Bluray movies with the little sticker on the front telling you that you can get a digital copy of the movie and in most cases when you open up the case you'll be greeted with the card containing an alphanumeric code. This is the
code to give you access to your digital copy across several platforms. In order to access digital copies users only need set up a free UltraViolet account. Ultraviolet is just one of many platforms that Vudu uses to give users access to their digital copy. Once you link your Ultraviolet account to one of the supported platforms then your digital copy becomes available on all of them.
They are always running some great deals to purchase movies or TV episodes, which is one of the reasons why I've got so many TV shows on my Vudu account. Let's face it, you will be pretty hard pressed to find a currently being aired TV series in DVD format for $10 and even less likely to get it in Bluray format, but here we are, get it while you can! You would also be hard-pressed to get the entire Little House on the Prairie saga for $20 on DVD, but you'll find it on Vudu in digital format. While the deals are great, it's the Ultraviolet codes that really bulked up my Vudu library because I'm almost to the point where I won't even purchase a new DVD or Bluray that doesn't contain the code. My routine is pretty much streamlined right now. I'll open my case up and insert my DVD/Bluray into my computers optical drive, rip the movie using the necessary software, then while that's ripping I'll open up my Ultraviolet account on the
computer and activate my digital copy. It's not quite "immediate" that it will show up on my Vudu account, but by the time I get done ripping my movie and setting up Handbrake to convert it to my preferred video format (MP4 or MKV with h.264) it will be ready and I can then begin watching it on my streaming device while my computer is hard at work converting my movie.
Easy peasy.
But that's not all Vudu has to offer.
If your favorite TV program is "The Walking Dead" but you can't seem to justify spending $20 a month for Sling, get the season pass. Once the program has aired for all the time zones it will be available to watch on Vudu and it will be less than two months of Sling.
Still not enough?
Vudu has made many of its movies available for free with advertising, which makes perfect sense. You are essentially 'renting' a movie and Toyota, Pfizer and other businesses are willing to pay your $2.99 rental fee in the hopes that you will decide to purchase from them in the near future! Of course, you're not going to find the latest blockbusters available for streaming, but you'll still get a huge collection of choices to choose from with the occasional potty break. The movies are the same kind of thing that cable channels like TNT put on the air in between their own programming.
For me one of the fun items is purchasing used DVD's and Bluray's from the local pawn shop and finding the card with the code, unused, still inside, this means that I purchase a Bluray for about $5 and get the digital copy with it or even better I get the DVD for a dollar and spend another $2 to upgrade it to HD quality. Which is another reason why my Vudu collection is so large.
It's easy to see why so many people simply view Vudu as this channel where you go to watch the latest blockbuster movie without the need to rent from the video store and worry about late fees, and while that is a very strong appeal, it's not the only thing that it offers. Great purchase bargains, the ability to keep up to date on the "must have" TV program without the requirement to get cable or an over the top service along with giving you access to many of your purchased movies where ever you go and ad-supported programming provides many reasons why this is a place for you to create an account. Vudu is also available on multiple streaming devices and platforms, most Bluray players and Smart TV's will provide access to your account as will most major streaming devices like the Android-based systems and Roku. You can even go out and purchase a Vudu Spark from Wal-Mart, but sadly they no longer offer the Spark for $25 with $25 credit for Vudu, essentially making it for free.
---
Trending Now
You may also like