---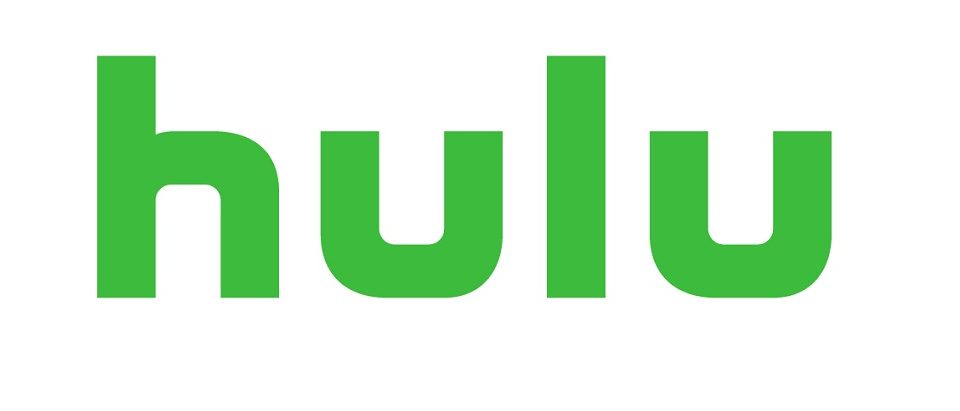 While Disney has announced big plans for its upcoming streaming service, Disney+, it has not discussed much about its current entry on the streaming landscape, Hulu. The service which started in 2007 as a group project between Disney, Comcast and FOX then grew to include Time Warner, is now owned by Disney and Comcast, with Disney holding an estimated 67% majority of the company. Hulu is a very real part of Disney's plans for the future. But exactly how it will use it has not been discussed in much detail, though we do know that there are new Marvel based shows on the way to the service.
What will happen to Hulu After Disney + Launches ?
Disney's acquisition of FOX gave Disney access to an entire new universe of properties from sci-fi material, a chance to bring home marvel properties like the X-Men, Deadpool and Fantastic 4 and others and with them there is chance to develop new original series with some kick. Up until now Hulu's original series slate has been uninspired, to be polite. With a few notable exceptions such as 11.22.1963, The Handmaids Tale and Batman and Bill, most productions have been low-budget or failed to capture the imagination of the viewing public. For every Future Man or Quick Draw fan out there I imagine that there are many more who would count themselves as never having heard of either. This is not a condemnation of the programming though. Original programming has not been its focus. Hulu for the most part has been built on high quality existing programming from multiple studios and the properties of the three main companies that founded it in the first place. It's the place to go and see last nights episode of your favorite NBC or ABC shows, commercial free if you pay extra. It's nearly a DVR replacement when it comes to content from its main partners. But with the growth of streaming as a medium more studios are trying their hand at free-standing services, whether they are ad-supported or subscription based. This means that little by little Disney and (at the moment) Comcast will be faced with decisions of whether to continue to pay to access material from partners or go more of a Netflix direction and develop a library of original content instead. Disney, unlike Netflix obviously also has the option of just buying smaller studios as well. But If Disney decides it is time to flex its muscles, just look at what kinds of properties it has to work with.
Possible Series for Hulu
Planet of the Apes (series based on the iconic movies going deeper into the scenario)
28 Weeks Later (Hulu could have its own Zombie Horror series with limitless possibilities)
Alien series (With the library of Alien movies in the fold Disney will have a chance to explore and expand on this universe. There are a number of show possibilities here.)
Predator series (Like Alien the Predator films represent a vast storytelling opportunity and even overlap)
Die Hard Series (What was Young John MCcLane's life like? What was he doing in between taking down International terrorist? Could we find out?)
Road To Perdition (The period piece introduced many rich characters that could be developed into a Sopranos type series)
Office Space (Irreverent comedy that nailed everyday work life. Could easily be developed around quirky characters as office based comedy has grown in popularity)
Independence Day (Independence Day 2 may not have worked out well, but there is no stopping a reboot or retcon of sorts centering around the wars between the Earth and Interstellar threats)
Speed (Movie spawned 1 forgettable sequel but could easily be developed around a risk taking, quick thinking character or ensemble tackling one of a kind problems)
Hot Shots (Irreverent take on action movies of the 80s and early 90s. Could work as a take on genre TV and movies, think Police Squad/The Naked Gun)
Young Guns Series (Old West gun fights, iconic characters/real people and a cast of good-looking squash bucklers could be great ingredients to a new addictive show)
These are only a handful of the titles Disney could work with under the Hulu branding if it chooses to. Besides offering up original series based on the strength or re-invigoration of older brands, Hulu can become the exclusive home of tons of titles if all of them were to be worked into the service. FOX pictures is the home to a gigantic library of classic movies that have not been utilized well over the past decade but can be worked into the library over time if there is demand. See a listing of just some of the title's Disney now controls.
FOX Searchlight
https://en.wikipedia.org/wiki/Fox_Searchlight_Pictures
21st century Fox
https://en.wikipedia.org/wiki/List_of_20th_Century_Fox_films_(2000–present)
FOX 2000 Pictures
https://en.wikipedia.org/wiki/Fox_2000_Pictures
Comcast appears to be staying aboard for the time being
Despite the fact that there is no longer an even split of assets and control of the company, Comcast has not seen the need to walk away from the venture. And why should it? It is expected that the service will break even in the next 4 years and grow to as many as 60 million subscribers. Disney has even talked of taking Hulu international which of course literally opens up a whole world of potential subscribers. 30 percent of 60 to 100 million subscribers just doesn't sound too bad. And like Disney, Comcast has plans on a separate branded service that will be available free for cable subscribers and for a fee to everyone else. Though in truth, we have not see blanket agreements from cable providers about carriage of the service.
Expect To See A New Look For Hulu
Hulu has grown in its scope to include live TV, originals, foreign language content and content from overseas. Each time it has done something to change up its UI to compensate. Disney + on the other hand appears to have a very tight look. The Disney service is controlled exclusively by Disney of course but in the case of Hulu, Comcast is actually a silent partner in the arrangement. This means that it can rethink how people engage with the property as its sees fit. This could include greatly simplifying the look and feel of Hulu. How it could be done is anybodies guess at this point. And It may not even happen. But considering the amount of changes the UI has undergone in the past few years it is likely not in its last iteration.
Hulu will have less kids fare and aim for more of an adult audience
Disney + will have a strangle hold on a number of iconic brands when it launches from Disney's entire library of movies and TV shows. What it does not control is Viacom properties (Think Nickelodeon programming). But it will have control of Blue Sky Studios, producers of Ice Age. Any kids fare picked up from FOX can be blended into Disney +. On the other hand Hulu can be marketed as the cutting edge home of programming for adults, if it so chooses. From new original shows to a library of everything Disney owned that does not fall under the auspices of Star Wars, Pixar, Disney Classics, Family Friendly Marvel or National Geographic, there is a lot to work with. And this does not even include the large library of content from Universal Pictures and related studious owned by Comcast. Hulu will likely be developed as the ultimate partner app for Disney+ and is expected to be bundled with the Disney branded service in the future. Think of the days of adding HBO and Cinemax. Hulu will likely be the home of gritty and grown up things like Deadpool, Logan and other Marvel properties that don't fit the PG13 ranking while Disney+ grows a universe in another direction.
In the end the future is bright for both properties.
---
Trending Now
You may also like