---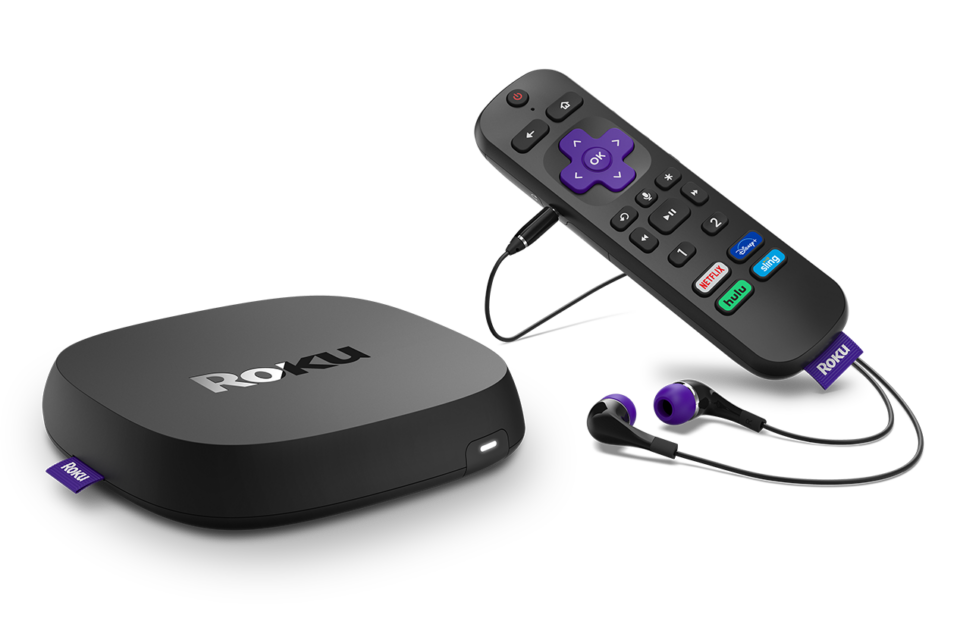 How Can I Replace A Roku Remote?
How do you get a replacement for your Roku remote. While a lot of people react to that question by directing a user to use the Roku smartphone app, this does not really answer the question. There is good news though. Roku sells remotes. In fact, it sells the enhanced remote that you would receive with higher-end Roku devices. If you need a new Roku Remote you can buy one here. The remote can also be programmed to control the volume as well as turn a TV on and off.
Which Roku will it work with?
Roku 3
Roku 4
Roku Express+ (Only model 3931)
Roku Premiere
Roku Premiere+
Roku Streaming Stick (Only models 3600, 3800)
Roku Streaming Stick+ (Only model 3810)
Roku Ultra LT
Roku Ultra
Roku Smart Soundbar
Roku® Streambar™
Roku TV
There are a number of 3rd party Roku remotes available through Amazon. But not being official Roku products we don't know if you can truly depend on them.
Why get a remote instead of using the Roku app?
Good question. It's because the app has some big holes when it comes to function. One of the main problems you will find with the app is that it is useless during device setup. In order to use the Roku remote app your Roku and your phone need to be connected to the same Wifi network. And in order to connect your Roku to the Wifi, you need to have a remote control available. I learned that the hard way years ago when I was helping set someone up with one. I didn't look like such an expert that day.
You never know why you might need to reset the network settings on a device. You could move, your Roku might need to be reset, you may put it on a different TV. Who knows? But having a physical remote handy, even if you only use it for setup will make all the difference in the world.
What if my Roku is too old to work with the replacement remote?
Simply put, if your Roku is a generation behind the Roku 3 then you have a very old piece of technology that has likely lost a lot of compatibility over time. And chances are that much of ita app support has fallen by the wayside. I hate to tell you the bad news, but it's time for an upgrade. You will appreciate the speed and power of the new products. And despite the temptation to get the cheapest one on the list, I highly recommend you go with the Roku Ultra or Streaming Stick+.
---
Trending Now