---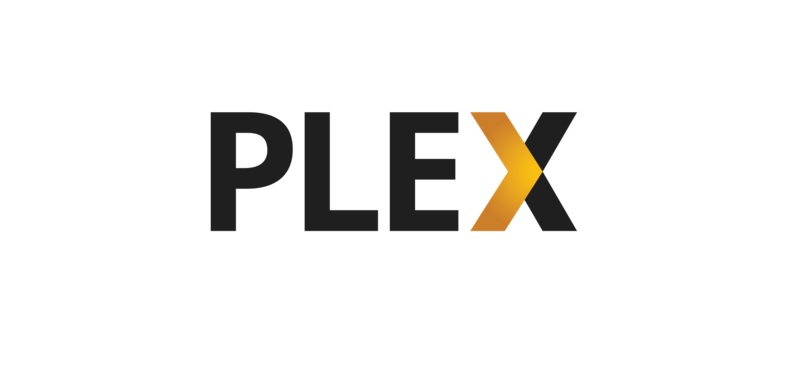 Audiobooks on Plex remains one of the most requested but neglected additions for Plex. But, there is a workaround.
To get audiobooks added into your library, you will need a few things to get started and depending on your current audiobook library, a few tweaks to get it running flawlessly.
How To listen to Audiobooks With Plex A few things you need to get started:
An audiobook in supported file format 

An audiobook tagging app 

Metadata scraper for artwork, author, and book info 

An organized folder with all your audiobooks
Each number below will explain in detail the 4 requirements above.
1. Have an audiobook in a supported file format
There are several file types which will work for your library. My preference is MP3 which can be a single file or broken down into multiple chapters. I also prefer multiple chapters, because any user can pick up where they left off fairly easy. If you fall asleep to a book, you can start back up at the last remembered spot. You can also set all those files as a playlist or to autoplay. If you use one large file, sometimes bookmarking is lost or just plain doesn't work. Fast forwarding or rewinding can be a chore. It is not a perfect bookmarking system. Any audio format Plex can play for music will also work for audiobooks.
Since converting audio from one format to another is another article in itself, it would be hard to list several products and all the instructions here. Since it's only spoken-word and not music, it is perfectly okay to use a format which is smaller and easily streamed. If you have MP3, FLAAC, or M4B you are most likely good to go. MP3 are usually smaller than the other two and when you are a Plex-maniac, smaller can be better storage wise. Again, it's a bit overkill to have what is called 'lossless' audio encoding for spoken word books. You will rarely – if ever – get the full benefit of larger, better-encoded files. It would be like putting a Porsche engine in a 1996 Escort.
2. Tag Files
You may also need to tag your file. I usually find this unnecessary for my own audiobooks, but depending on the file type and how it was created, it might be best practice to ensure your content gets categorized and matched properly. Tagging audiobook media helps the speed and accuracy of scraping. Taking a bit of time here will benefit those of you with larger audiobook libraries.
One of the most popular tagging applications for Windows is Mp3Tag. You can choose a list of files in bulk, or tag them one at a time. Download HERE.
Once installed, you will need to choose your files and load them into the program. To the left there are spaces to type in whatever you wish to tag them, it is always good practice to be as complete as possible.Once that is done, save it and exit the application.
3. Metadata Scraper
Once the media is set and ready to go, it's time to add the actual functionality and library to the server. That is done in two parts. First thing you will need is a metadata scraper. A metadata scraper is a fancy way of saying 'it lets you know what the media is'. It is needed so that you get the pretty book cover, author name, year, book info … etc. The Unofficial App Store (UAS) has an audiobook option, and you can add it from there if you have it already installed. If you need to install it, see our article HERE.
If you do not have the UAS and either don't want it, or just want an alternative method – you can install that metadata agent standalone.There are a few out there, but I find that there is one which scrapes all that information reliably and fast. Download HERE for that github repo.
Download the zip file and extract it.

Change the file name from 'Audiobooks.bundle-master' to 'Audiobooks.bundle' by dropping the dash and everything trailing. This would be an important step to not miss. By not deleting the ending, the scraper will not work. Many a tear has been shed trying to get this to work and missing this step.
Moving files to the correct Folder
Now, it's time to move that audiobooks folder to the correct one, so that Plex can use it as a scraper. Move it to the folder within Plex that has your other metadata scrapers. Mine is currently located at C:\Program Files (x86)\Plex\Plex Media Server\Resources\Plug-ins-3e88ad3ba. Look for the plugins folder
Once it is there, it's time to open up Plex and add the library. Crank open Plex Media Server (PMS) and we will now create the library and get it scraped for the media information. Follow the steps below 
Click on the '+' sign to create a new library item
2. Add the library as 'music'
This is part of the workaround. Plex does not have an audiobooks category
3. Make sure you add this as 'basic' –
The other option will not work for audiobooks.
4.Make sure you keep your audiobooks outside any other library you already have 
A separate folder is best. Name it whatever you like, I prefer simplicity and just called mine 'audiobooks'. Name it 'Zoolander's section for people who don't read good, and stuff' if you like…
 5. Three things should be changed
Make sure you include: use embedded tags, store track progress, and change the scraper to 'audiobooks'. This will help with scraping as well as fix issues with resuming progress if it's a larger chapter. 
Once you have pointed it to the folder and added those three options, you can save your changes and whatever media you have in the folder will begin to scrape.
This particular audiobook is a single file. The option to 'save track progress' will allow you to resume from where you left off last. It is imperfect, however, some audio files saved as M4B have had a tendency to not save properly. If you have audiobook files which have multiple files, you can simply queue up the next file where you were previously.
I prefer to keep my library under audiobooks>author>book title so that each is seen and scraped as quickly and accurately as possible. It is also perfectly fine to place all your books side-by-side inside a single audiobook folder. As long as it is not within a previously established library folder, you are good to go now and in future.
Cheers.
---
Trending Now
You may also like