---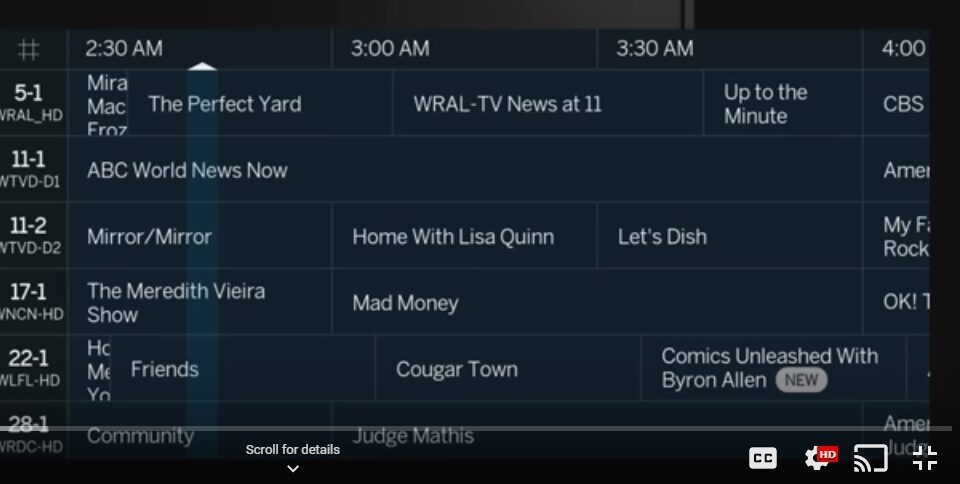 Janko Roettgers of Protocol reported that Amazon is looking to add some form of live TV for their Prime customers. Amazon's most notable live TV venture has been the popular Thursday Night Football stream with the NFL Network and CBS. But before you start jumping up and down imagining watching all of your favorite channels for free with Prime understand this. Live TV doesn't always mean TV channels.
Companies like XUMO and Pluto TV have been on the scene for years delivering live TV for free on their apps and websites. Both have even found their way onto TV operating systems under branding like TV Plus or Channels Plus. The content is fun and definitely feels like a traditional channel. But for the most part they are not. The vast majority of the live TV channels provided with these services are curated lists of content from numerous partners or often a well packaged version of a streaming only feed available outside of their apps. Both services are now owned by major TV networks and will play into the future of their overall corporate strategies. Amazon is probably kicking itself for having not sewn one of them up itself. But no matter. The latest is that Amazon is looking to do something similar on its own. Roku has already done this recently by converting its live TV offerings, again which are pulled from Internet based streams including content from Pluto TV and XUMO into a snazzy grid available through The Roku Channel.
Our guess is that Amazon's set up will look similar. Pluto TV has already been integrated into the Fire TV's "live" section since it launched. Amazon's live section includes Pluto TV along with premium channel subscriptions with live feeds. Users can use it to watch HBO and Showtime etc. Just like it does with its website Amazon was probably monitoring how people interact with the free streaming apps in the live grid and decided it should get in on that market. And it will likely find a number of suiters willing to sign up.
Will it include local channels?
Well we don't know that it will include any given channels. But we do know that users who have Amazon powered TV's can pull local channels in to the grid. So it would be likely to stay in place. What would be interesting to see though is how Amazon might integrate the idea of ATSC 3.0. Since it has so many internet applications you just might see Amazon find a way to do something a little different.
Will it be a cable replacement?
In order for something to be a cable replacement we have to be able to say that it delivers what cable does. The free streaming services do not do that, though they certainly have enough content to take up your evening. But is this the direction they are going? There were heavy rumors that Apple was attempting this a few years ago without much smoke or fire to show from it. The lesson learned may be that a hardware company can't set up relationships with all of the TV companies and bend them to its will. I don't think Amazon can either. But it has a lot of money. And a smaller media company like Philo may look like a good investment for Amazon if it were to say make them an offer they couldn't refuse. Philo proved that an idea not backed by a major media entity can build a TV service that does not offer News or sports stations and still make it. What if Amazon bought it and then supplemented it with these live feed 24-7 streams of news options along with a select deal or two. Maybe Amazon can make a deal for Disney's package and nab ESPN and ESPN3 content. Amazon already has a system to deliver premium movies by subscription. It also has a large on-demand library with IMDB and Amazon Prime video.
Amazon could make this work in a big way. Stay tuned on this.
---
Trending Now