---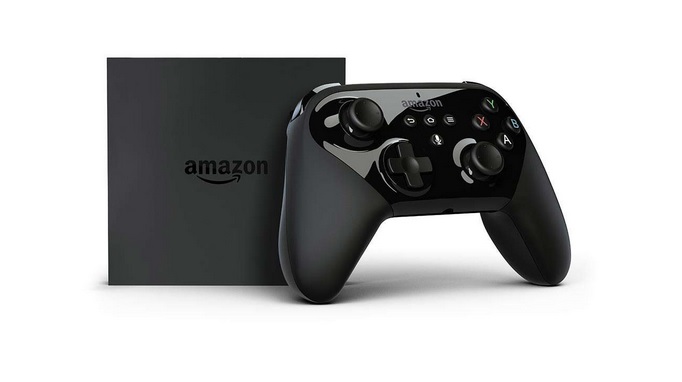 Amazon Fire TV is right at the top of the food chain when it comes to streaming platforms. While Roku is number 1 as far as customer activations Amazon is right at its back and far ahead of every other streaming platform. This much is known already. But Amazon may be in place to make a move over the next few years because there are some things baked into the Fire TV that may give it major advantages over the whole field. The amazing thing is that they are right there for the world to see but because Amazon has not been heavily promoting them nobody seems to be trying to figure out how to compete.
It is not limited by its app store
Anybody who has followed the Amazon Fire TV OS since it launched with the first Fire TV box already knows that Amazon Fire TV is capable of supporting any application found on Android. This includes Android TV apps like the ones designed for the Google Streaming platform found on the Nvidia Shield and Sony TV's among others. Fire TV's also allow users to add apps designed for phones. The device supports multiple app stores, browsers, and other tools that allow it to be one of the most diverse app ecosystems in the market. One important effect of this is that as long as there is an Android TV app it means that disagreements between Amazon's cooperate bosses and distributors do not prevent users from accessing content. That plays out in different ways depending on the issue. Fire TV devices have been sold for years loaded with apps that allow users to access pirated content. It also allows users to add media centers like Kodi and others that organize links and APKS alongside official Amazon apps. But its ability to support browsers meant that when YouTube couldn't play nice with Amazon it could circumvent the need for a YouTube app by setting up special browsers built for Fire TV that linked into YouTube's website. During the fight between Amazon and HBO Max and Peacock, which also embroils Roku, Fire TV users can still add these apps. Not by the official app store mind you but with a few steps using official apps a Fire TV OS users can have both much talked about services. Roku, Apple TV, Samsung's Tizen, and LG's Web OS lack those capabilities. Native Android TV devices can do the same thing but there other factors that give Fire TV OS an advantage over them.
Live Sports Content
Amazon's Prime app is not just competing with Netflix. It is competing against your local broadcast station. This week Amazon announced that it is going to be the regional streaming partner of an MLS team. That might not seem significant to people outside of the Washington State area who are also soccer fans. But it's implications are huge. Why? Because first of all streaming is not yet a mainstream way to watch sports. And Amazon seems to be keying in on it while its competitors are on the sidelines. Amazon's Prime app is an NFL streaming partner for Thursday Night Football and a partner for Major League Baseball as well. No other platform has such an arrangement. If Amazon can make distribution deals with the NFL and individual MLS teams to deliver live TV content then it can make exclusive deals with anything. And it can lock up long term deals before other companies come to grips with it. At the moment Major League teams and NBA teams have regional sports networks like the Yes Network for the Knicks or Channels based around say the LA Dodgers. One day Amazon may just outbid a TV station and become the home of the Dodgers or the Lakers. Emagine if WGN lost the rights to the Chicago Cubs to Amazon Prime. It could happen. Amazon can build in a sports section into its apps or even its Fire TV-based platforms. And there is no law that says it has to put the same content on its app that it does its boxes. If it chose to it could say Prime customers with a Fire TV stick can watch the local NHL team or Thursday Night Football but users who only have the Prime Video app can only watch movies and TV shows.
It can be your premium channel middle man
Cable providers don't actually have channels aside from specialty regional ones like "Your News" etc. But when it comes to USA Network or HBO or the local TV affiliates and so on, all cable is doing is providing access to them. No different than an antenna. So when you sign up for HBO via your cable provider it is just the store, not the owner. Amazon can be a store too. That is what "Amazon Channels" is. It is a platform where users sign up for premium streaming services like the MLB TV or even the streaming version of HBO. This allows users to access the favorite traditional channels and pay for them in one place with one bill as well as sign up for a number of other niche services and more. This is not a feature totally unique to Fire TV, but combined with all of its other features it creates quite the package.
Fire TV has a grid and it is getting really good
Android TV devices have had an app called "Live TV" since the platform launched. They allow users to integrate a handful of services into a traditional program grid so that customers can have some things all in one place. But it has never been fully realized. Well, Amazon has been working on that concept and quietly unlocking its potential completely out in the open but somehow under the radar. It started by launching a platform for "Live TV" The choice basically integrated Pluto TV into an Amazon based grid but was not so much a replacement as it was a different way to get the same content. But since then wow. First of all Amazon Fire TV OS powered television users can use the live TV grid to tune in whichever TV channels are available over the air and integrate them into the grid. They can also integrate local channels via the Amazon Recast DVR. These channels are integrated with metadata and laid out just like they are via digital cable through a cable box. The same is true of the Pluto TV channels. But it doe not end with free content.
Amazon sells access to premium channels as well. And if users sign up for a premium pay channel like say HBO, then every HBO channel available is integrated into the grid as well. The premium channels get a block of space in the grid, the over the air channels get their space, the Pluto Channels get their space and on top of that, users can even integrate paid live streaming Virtual MPVD options like Sling TV and YouTube TV into the guide automatically. That means that if users are using Sling TV's Air TV receiver they can access their OTA channels and cable channels through the same grid as they can Pluto TV. To top it all off, users can pick and choose which channels to display and which ones not to or just have the whole lot of them listed. It even has a favorites section so you can set up ESPN from Sling or Youtube TV, the MST3K Channel from Pluto TV, a local broadcast channel from which ever feed you choose and call it even.
The best Voice Command system
Sorry Siri, sorry Roku, and sorry Google Assistant. Alexa is the best TV voice assistant by far. It can launch anything, search for weather pop culture information, news, recipes, and more. Even shop for you. It is quite the device.
The Missing Piece
At the moment it is missing one key feature that is found on other platforms namely Apple TV and the TiVo Stream 4k. It does not yet have a cross-content programming aggregator. For instance, there is no way to go to one place and see all of the science fiction or comedy movies playing on every platform that a person subscribes to. Now if there is an app for it you can add it, but it is not built-in. Don't put it past Amazon to add that final touch.
Amazon does not hide any of these capabilities aside from not openly advertising its ability to run unaffiliated apps. They are secret weapons because the industry does not seem to notice them. Maybe call them "Open Secret Weapons" Plus its marketing does very little around them. Amazon is not putting out releases saying "you can get any cable channel you want using a Fire TV box and skip the cable company. Amazon is not divulging a plan to compete with regional sports networks or beat TiVo to the punch for full live TV integration with apps. But it has the capability to do so. And even more, it can also send you one in about a day. It can also do your holiday shopping. Nothing else works in this way. Not even close.
---
Trending Now
You may also like