---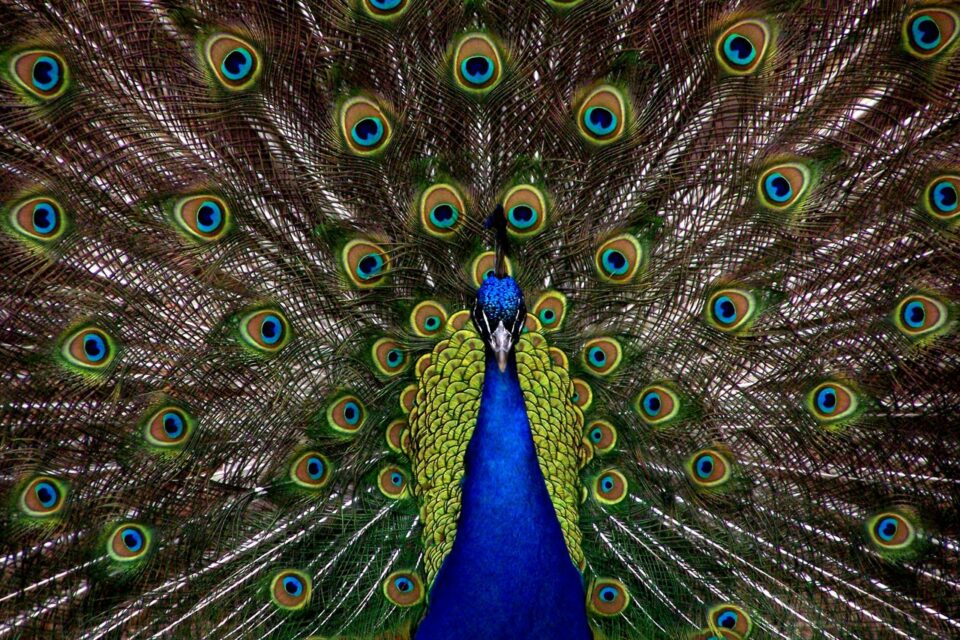 Peacock is in trouble. If it were not part of the conglomerate that is Comcast it would already be dead on arrival, but all the money in the world might not be able to make up for the problems that it is going to face as it launches. It could just keep it afloat.
Through no fault of its own Peacock is not going to be able to deliver on most of its original programming plans. Why? Because filming has been completely thrown off by COVID-19. You can't plan for that. The Olympics is not going to happen. You can't plan for that. Between those two things the whole landscape for Peacock looks grim starting off.
What does Peacock lose with the Olympics? A lot. The Olympics is the premier event of the summer and winter for two weeks. People even tune in just to see everybody walk into the stadium. It brings in a large female audience to a sporting event and just wraps itself up in the flag. But on top of that it loses the easy handoff and cross promotion. Viewers on the NBC Sports network will not constantly hear "see exclusive expanded Olympics coverage on Peacock along with new exclusive shows. There are not going to be commercials for the service during Thursday Night Football preseason games. There is going to be no buildup for it on NBC News. How do you create buzz for a new streaming service that just has the old shows that are currently available on the NBC app along with 4-6 more new shows?
Apple TV+ gave us a preview of what things might look like for Peacock when it launches. Very few new things to see and some of it very poorly received. While, yes, the service will have access to a number of older films and some relatively new franchises, it might be a little difficult to sell Peacock on the allure of watching ET. It was on Netflix recently enough and has made its rounds through other services as well. Will a mishmash of shows like Law and Order and The George Lopez Show send people into a please take my money frenzy?
There will be some Fast and the Furious movies available, The Harry Potter Franchise, "Jurassic Park" and others. But the vast majority of the movies, while popular, are from a different era. When was the last time someone asked you if you had seen "Fletch" or "Definitely Maybe"? Do you remember when HBO used to have previews and run those sizzle reals of all of the best movies and live events on the network or on the way. "Watch Mike Tyson right here live and all of the big summer movies right here on HBO!" There was something really different about it. Even at its best with a reboot of Punky Brewster and Saved By The Bell, the service doesn't exactly sound like appointment television.
Think about this fictional conversation:
Comcast "Hey do you love Harry Potter?"
Consumer "Yeah!"
Comcast "Have you seen all of the movies?"
Consumer "Yeah I bought them all on Blue-ray for $35.00 I pop them in on snow days and when I'm making chili."
Comcast So what if we told you that you can stream them commercial free for $10.00 and even watch Leave It To Beaver too!
Consumer "what else do have for me?"
Comcast "Ever wonder what happened to good ole Slater from Saved By The Bell"
Consumer "I mean I guess"
Comcast "Well if you get Peacock you can find out, and watch Cheers!"
I know this is not how Comcast is marketing it. But I think they are severely over estimating the strength of their brands. Especially their archive material. HBO Max Expects to have an anchor with Friends. And when polled many Netflix customers said they would drop the service once Friends was not on the service. Well Netflix is bigger than ever and we just fine even before the world closed. In fact if Friends is the top draw for HBO Max that service is in big trouble. Same goes for Peacock. It better bring more to the fight than "The Office" and a bunch of old movies. In streaming today a lack of a movie catalogue looks amateurish. But a lack of new content looks not premium. There are plenty of places to watch old episodes of TV shows with commercials. Crackle, Tubi, Pluto TV to name a few. Hulu has a number of old shows as well but has some major buzz worthy originals and a gigantic library of content. Maybe Peacock can churn out a big hit with A Brave New World.
But this spring people have latched on to Netflix, Amazon Prime, Hulu and Disney+ big time. And even worse for Comcast. Despite the fact that there is still a pandemic happening the country is beginning to open back up. The built in audience that lapped up the big 4 streaming networks and blew of Quibi is likely going to be trying to find a way to socially distance the hell out of the house. And if they are still staying in it also means that a service without much new to offer is going to have to ask customers to pay a premium price during what some economists are calling a depression. How many of the 30 million people in the US who have lost their jobs are part of the Comcast target audience?
Can Comcast Fix This?
Like I said. It is not Peacock's fault that it was set to launch at this point in History. But without much to show for itself and the country in no mood to spend extra cash Comcast would be really smart to say. "Hey we are launching this new service for free. Next year we will be rolling out an exciting premium version too."
Because without truly premium exclusive content it has no chance to make a dent.
---
Trending Now
You may also like