---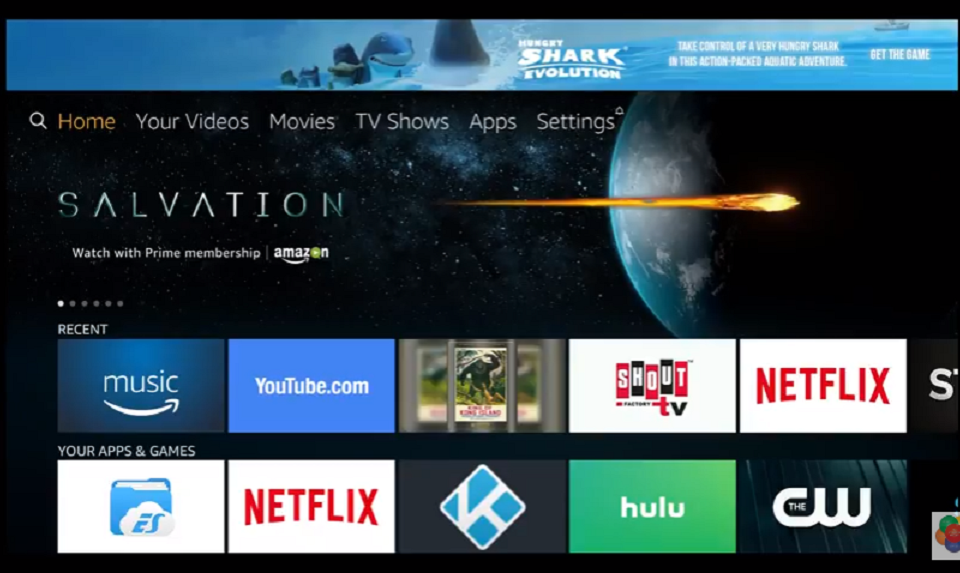 Fire TV has been growing out its features since it launched. The first Fire TV was an answer to the streaming box landscape with an Amazon feel. The interface was laden with selections from Amazon's Prime catalogue and apps built out in the same manner as streaming apps for the Kindle Fire tablets. Using an Android based system it was able to get out and start competing with Apple TV and Roku with a new voice command system and integration of Wikipedia and other tools to give users a new way to interact with the TV.
This was a good entry to the streaming world and the added benefit of controller playable games was a stand out feature considering the landscape but as cord cutting and streaming grew the company began to make some big changes.
First Amazon followed Roku into the TV OS world by rolling out partnerships that brought its fire TV system on to integrated TV's. This meant for the first time users could integrate over the air signals directly into the Fire TV interface. It later released an OTA DVR, the "Recast" to allow users with Amazon Fire TV devices to do the same as well as record. Next Amazon pushed out an update that brought a live TV grid to highlight apps like Pluto TV which provide a traditional TV experience with a program grid and channels. With the introduction of Amazon Channels the company allowed users to add premium subscriptions to major services like HBO and Showtime as well as market smaller niche services all the while bypassing the need for a cable company or signing up for multiple apps in multiple places. The company then integrated premium channels with live feeds directly into its own grid.
Its latest feature is one that could manage to be a game changer. Fire TV users can now integrate cable replacement services with the Amazon Fire TV grid as well. Services like Sling TV, YouTube TV, Hulu with live TV and Philo can be integrated with the TV grid placing them along side over the air TV and Sling TV. The channels are all in their own neighborhoods meaning that you will not see a Sling TV channel hidden in a group of PlutoTV channels and vice versa when it comes to OTA content. Amazon actually labels the sections for each group of selections.
Even more, users are able to hide channels from the sources that they do not want to see in the grid. So you get 35 OTA channels but only want to see major networks? No problem hide the rest and keep the Big 4. Do you have 70 channels from Sling TV or YouTube TV but mainly subscribe to get sports and a few others, select them to be shown without flipping through the rest. Pluto TV works the same way. The tool basically allows users to build the most personalized TV grid in the history of TV.
By creating a live tab the company basically provides users with a much more traditional way to approach cord cutting that feels far less like opening and exploring apps and more like just watching TV.
The additions also give the providers themselves kind of a break. Now if your provider does not provide a pay TV service because of some disagreement like for instance HBO V Sling TV users can find HBO programming in the same grid they do Sling TV. That goes for anything else. As ViacomCBS begins to tighten the screws on its properties, the ability to put together a personalized TV lineup with be more and more important.
---
Trending Now