---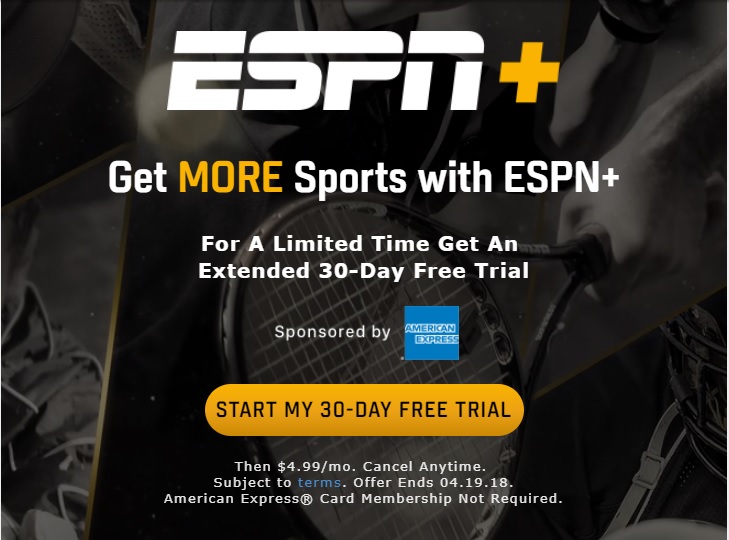 According to Disney's quarterly reports ESPN+ has tripled its subscribers in the past year. The service which features one MLB game per day, Boxing, UFC fight replays, Original Programming like "Peytons Places" staring Peyton Manning, NHL Hockey, Rugby, tons of soccer, The CFL (Canadian football League), Tennis, PGA Golf, Cricket, the ESPN 30 for 30 documentary collection and lots of other sports programming. Is it a replacement for having the regular ESPN channels? Absolutely not. But is there a lot of sports content available for the  price? Certainly. ESPN+ is like a supplemental sports option and is great for an all around sports fan who wants to take in a game when they have time without having to commit to anything in particular. A baseball fan can see the entires MLB 2 teams at a time, NHL Hockey , etc. But if you are looking for the SEC game of the week it will not be found on ESPN+. One has to wonder though, if lower tier TV rights will make their way to the service in the same way they have ESPN3, the supplemental service that is a totally free add-on to TV subscriptions.
That pile of content there is not small. And what you should pay attention to with that as far as a fledgling sports offering ESPN+ is bringing a lot more than what ESPN used to deliver when 24-hour sports was a new concept. The "Mothership" as Dan Patrick calls it, did not launch with contracts to carry NFL contracts and NBA basketball. It actually looked a lot more like ESPN 8, "The Ocho", a fictionalized version of ESPN created for the movie Dodgeball and later adapted into a fun special that was actually broadcast by ESPN. In fact though, ESPN+ has a big leg up on ESPN's infancy. Because is already has contacts with everything that is sports. So while ESPN+ does not have SEC Football games, it does have Ivy League games. It streams games from other smaller conferences too. Live coverage of PGA events is absolutely nothing to shake off. The streamer even carries archival footage from things like the Indy 500 and some amazing full boxing matches featuring luminaries like many of Muhammad Ali's greatest fights including even Ali VS Wepner (the fight that inspired Rocky), George Forman (young and old), Mike Tyson, Marvin Hagler. You name him you can find him. And what's even cooler is sometimes you can watch a fight, then watch the ESPN 30 for 30 documentary about it. And that's just boxing.
So that is just a little about what ESPN+ provides. So while you should not try to totally replace the linear ESPN channels the streaming service is beginning to find its legs as an offering. As it grows it may become less distinguishable from its siblings. Is it worth the extra dollar that it will charge new subscribers soon? That is for subscribers to decide. The truth is that the key for its overall growth probably rests with the popularity of the bundled offering with ESPN+, Hulu and Disney+. Both Hulu and ESPN+ benefited from the launch of the promotion.
Image taken from a screen capture on www.espn.com
---
Trending Now