---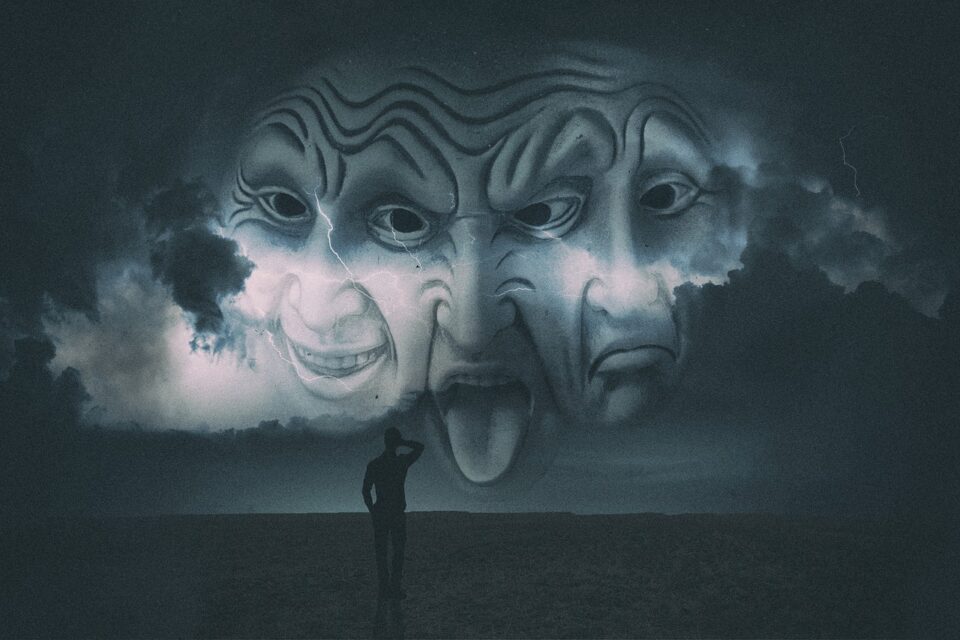 Hypocritical: adjective
characterized by behavior that contradicts what one claims to believe or feel: characterized by hypocrisy
Let's talk about the movie Cuties

I agree with the Director. The exploitation of young girls is an important subject that should be addressed.

Where I disagree with the Director – That filming tween girls twerking in front of a camera while wearing revealing clothing is an appropriate way to combat the sexualizing of young tween girls.

I'm all for highlighting the problem of sexual exploitation within Western culture. And think that there are many ways in which to do it. I think I could have looked past the video used in this film if it was a documentary. If the children highlighted in it were filmed during a dance contest or some such events. But for Maïmouna Doucouré, and Netflix, to promote a film claiming to be against the sexual objectifying of kids by filming scenes where kids parade themselves in an overtly sexual way, hypocritical.

I don't need journalists to keep telling me over and over again the purpose of the film is to denounce this type of behavior because it still doesn't change the fact that when the Director told these girls to perform these acts in front of the camera so that it could be recorded, she was actually doing the same thing that those who promote this type of behavior was doing. Netflix paying her for the movie simply reinforced her bad decision making and lazy film making by distributing this material on their platform.

Funny thing about movies. You don't need to show actions in order to make you cringe over what is taking place in the movie. Psycho does not actually show the knife entering the body during the shower scene to know that the girl in the shower is being murdered. Alfred Hitchcock was a master at showing you more than enough to allow your brain to fill in the missing gaps to give you the impression that you were witnessing a brutal murder while cringing at what you were seeing even now more than half a century after its release. Movies depict rape without filming an actual sexual assault or putting the actress in harms way and still get the point across that the rape was taking place. The rape scene in Deliverance is very cringe-worthy.
However, Cuties actually shows young girls performing lewd acts in skimpy costumes and just knowing that is enough to make me cringe and I don't need to watch it to confirm that I'll cringe when seeing it.

I'll give Maïmouna Doucouré the benefit of the doubt. This is her first full feature film so I shouldn't expect her to have the same skills as say Alfred Hitchcock, Steven Spielberg or Richard Donner. But I think that I can hold Netflix responsible for a failure to maintain certain standards, especially if I'm a customer. I'm worldly enough to know that standards in the United States are different than those in most of Europe, especially France. And I would argue that the standards are higher here and wish to maintain the higher standards of what is acceptable in films. I know that for many I may come across as being a prude or not willing to give artists the latitude that they need to have in order to be creative especially in the area of addressing sensitive matters. But I believe that placing boundaries on artists can in many ways promote and expand creativity. 

If I watch the movie and turned off the TV believing that I had watched a bunch of young girls seductively dance, then went back to re-watch the movie in order to give time codes on exactly where I saw offensive scenes occurring and couldn't find any, I would be forced to give kudos to the skills of the director to make me believe that I saw something that I didn't actually see. That is creativity at its best. The kind of creativity that I can wholeheartedly endorse, even at the risk of offending friends and family. But if that is what occurred in this movie the audience would be divided on what actually occurred in the film, but the audience isn't divided on what the film presented to its viewers, the most ardent supporters and the most critical of the film agree on the material presented. Tween girls performing erotic dance moves while wearing skimpy clothing.

The majority of the criticism regarding this movie is that by filming the scenes in question, the director did the very thing that she was trying to speak out about. Netflix acting as the film's distributor it makes them complicit in the act as well.

Other arguments regarding the criticism of this movie center around the notion that it's recent or that nobody was critical of these types of behaviors in previous movies or young beauty pageant contests, but I would disagree. I recall the criticism of how young girls were being presented in beauty pageants when JonBenét Ramsey was found murdered over twenty years ago and talk that she was likely sexually molested and murdered based on how she was publicly presented during these pageants. I also recall the criticism surrounding the TV show "Here Comes Honey Boo Boo" and the star being in beauty pageants and her adult style dance performances during these pageants, so those criticisms are not based on reality.

I will admit that there is some merit when addressing the movie "Little Miss Sunshine", a movie that I saw only a couple of years ago. I remember the movie coming out and getting rave reviews, I don't recall any criticism of the final dance scene from the movie but just because I don't remember any doesn't mean that it didn't exist at the time. I do recall my reaction when I saw the young girl dancing to the song Super Freak though. I started laughing. Not because I thought the scene was funny, but because I was reminded of the classic 'But this goes to 11' scene from the movie "This is Spinal Tap". I had just watched some young girls singing and dancing in ways that I will admit, that caused me to cringe, but this young girl simply took the performances that I had already witnessed and cranked it up from 10 to 11. Not a whole lot different than what I had seen before, but now I'm seeing the indignation of those who had just done the exact same thing a few minutes before.

I don't know if that was intended commentary or not, to highlight the hypocrisy on the part of the other pageant members, the parents as well as the audience, but that was how it came across to me so while I can be critical of what took place in the film, it doesn't take a whole lot for me to give it a reluctant pass in doing so because I feel that it presented a social commentary on pageantry in general.

Does that make me a hypocrite? I don't think so. I started watching the film rather blindly not fully knowing what it contained and I wouldn't recommend it to anyone and even go so far as to wave people off that I know would be offended by the final dance scene. I will also say that had the directors of the movie presented it in a way that made me feel like I had saw a preteen girl shaking her booty to the song Super Freak without showing me a preteen girl doing just that, I would actually encourage people to see it because I think that the social commentary regarding the hypocrisy surrounding the ending would be worth the discomfort one feels from watching it.

The phrase "I know it when I see it" has often been attributed to Judge Potter Stewart during the Jacobellis v. Ohio obscenity case, but the problem with the phrase is that it's highly subjective. Some people are okay with Playboy seeing it as art especially when compared to Hustler or Penthouse, others are offended by Renaissance paintings and statues and feel that fig leaves should be placed over the genitalia on the statue of David. As a society, we're never going to agree on what differentiates art from obscenity. But I think that we as a society need to have a minimum standard. Especially when it comes to what we allow from children, in the performance of art. I think that art can serve a vital role in addressing social issues and problems. But that creativity is at its best when we swear up and down that we saw something that we didn't actually see and I believe that the aim of directors and movie producers should be to do just that.

Cancel culture is about "un-personing" someone, denying them an opportunity to be employed or support themselves. I hope Maïmouna Doucouré continues to make movies and if she makes anything that gets my attention, I'll give it a watch. If I find it good, I'll encourage others to watch it as well. I just want her to abide by the values that she claims to hold and to not treat young kids this way, even for the sake of art.
I also want Netflix to be a successful business. Netflix is, in my opinion, the single most responsible company to bring forth the "cord cutting" culture that has been so influential over the past decade. I don't expect Netflix to only supply material that meets my approval, they frequently have material that I consider raunchy and won't watch. They also tend to have a large selection of material that is specifically made to appeal to a Christian audience. We live in a world where we must accept the good with the bad. We as individuals should set limits on how far will allow a company to go before we decide to sever ties with that company because we cannot support their actions. It just so happens that Netflix has reached the point where I need to say "Whoa! I cannot support this and if you wish to have this material on your platform then I need to cancel my subscription to your services".
---
Trending Now
You may also like