---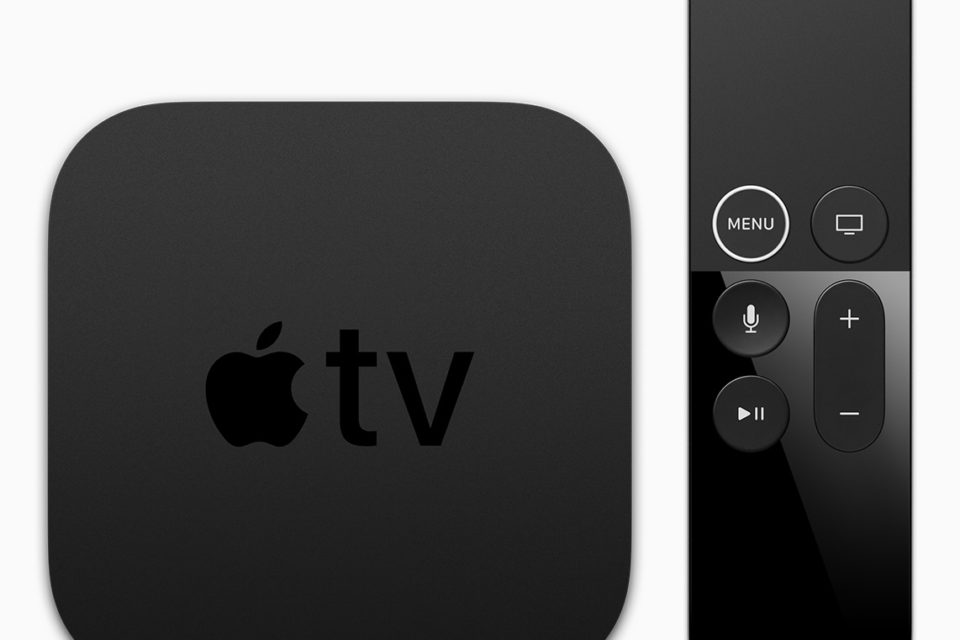 There you go again. You, the Apple rumor mongers. Like a fly to rotting fruit the technology blogosphere and even some reputable publications have jumped on a comment by Tim Cook about hiring tV executives.
"As you know, we hired two highly respected television executives last year and they have been here now for several months," Cook said "They have been working on a project that we're not really ready to share all the details of it yet, but I couldn't be more excited about what's going on there and we've got great talent in the area that we've sourced from different places and feel really good about what we will eventually offer,"
It's obvious that Apple is working on something. But the idea that the company is again looking into launching an outright streaming service at this point is very unlikely. There are a few reasons why we think Apple is not jumping into the market.
Apple Already supports Multiple TV services on its devices
Playstation supports Playstation View. Guess what it does not support? Any other live streaming service. Sony has little to no reason to support a live TV service outside of its own. The best thing that could come of offering services like Sling TV on PlayStation is that people would not subscribe to them over PS Vue. Apple is already in the business of promoting multiple streaming services through its products including iPhones, iPads and Apple TV. Sling TV, Hulu With Live TV, Fubo and more are already available on Apple TV. They build multiple streaming services into their TV app and are always looking at ways to expand on it. By letting numerous potential competitors into its playground it set up a problem that would be hard to fix without upsetting its users. Once Apple moved to add streaming services to Apple TV, the streaming service talk was probably over.
Any package of original TV shows is probably related to existing programs
Yes. Apple is developing original programming. I'm sure a title or two will get real buzz like other streaming entries have. But 20 shows hardly makes for an entire streaming service. More likely is that the origional content will be packaged with something like Apple Music. It would not be at all out of character to see Apple integrate unlimited access to its TV shows via a subscription to the Apple Music service. It could operate similarly to YouTube's music service, which also offers TV content. More content is likely on the way.
Apple is building up its ability to deliver Cable services
At the last WWDC Tim Cook highlighted Apple's new partnership with Charter Spectrum. The partnership will allow Apple TV devices to integrate Charter's "TV Everywhere" apps and the Spectrum Streaming app seamlessly with the box allowing customers to access content without using a password or user-name. Apple likely would be more interested in building similar partnerships with other major providers like Comcast and Verizon. Why? Because if they work out distribution deals with those types of companies that make Apple TV into a de facto cable box, then there will be millions and millions of potential customers. It may even lead to heavy cross-promotional opportunities. Apple would love for every spectrum, Comcast, and Fios customer to add an Apple TV or two to their home. Why would it then spoil a potential partnership by saying "Don't use Charter get a skinny bundle from us instead" are millions more cable customers in the top 10 DMAs in the US than there are Streaming service users in the whole country.
It would damage other promotional relationships
My cousin Jon, a who is a Denver area trading card promoter owns a Roku powered 4k TV that I recommended. (Your welcome Roku) But he recently got a new  4k Apple TV. Why? Because he signed up for DirecTV Now and took advantage of an offer that gave it to him free with a 3-month commitment to the service. I have another close friend who will be doing the very same thing soon. Without the deal neither would be likely to get one since they both already have streaming devices. But the chance to get a new toy just for watching TV is very tempting. Promotional deals like that have helped put Apple TV, Roku and Fire TV boxes in a number of homes over the last few years. Apple would be biting a hand that feeds it by saying "Don't get DirecTV Now, get our service instead."
Streaming Is NOT The Same Thing As Cord Cutting
I don't care how many people can't understand the difference. But Streaming is a platform that multiple companies use to promote video and audio services. And most of them have nothing to do with replacing Cable TV. Apple is not trying to be a cord cutting company. It is a hardware company. The best thing Apple can do for its future is build out its TV app so that it beautifully integrates as many top of the line streaming services into one interface as it can. It needs to work to become the easiest streaming device in the world to use so that whether people are trying to cut the cord or just use the "Watch ESPN" app they can do so without consulting something like the Streaming Advisor to figure out how to log in. If it can do that it will solidify a place in the market for years to come. Apple is already well on its way as it currently integrates programming from TV everywhere sources, free streaming apps paid apps, and iTunes into one system. That is the future of streaming. It's the area that Apple leads the other devices.
Apple Could Be Developing an Amazon Channels like service
Also a likely candidate for their "upcoming" TV plans. Amazon channels is a partnership with Amazon and multiple streaming providers that allows customers to sign up for multiple services and be billed one time via Amazon. Its a cool way to organize the bills and even see just how much all those 4-9 dollar services add up to. Apple already has a built-in billing system and could likely work signing up for HBO Now and other programs into a system where Apple bills customers the same way it does for its own services.
Apple is Not a gated community anymore
There was a time when I could have found the idea of an Apple-based streaming service more believable. This would have been before Apple reimagined the Apple TV and added the app store. Once it opened its system to other developers it ceased to be a closed-off community of select apps. In a more controlled environment, Apple might have tried a more Playstation like approach, provided it could work out the TV deals.
It Never Tried To Compete With Netflix and Hulu
With the exception of Apple Music, when it comes to streaming, the company has not tried to offer services that were like others in the space. Apple never decided to try and compete with Netflix even though it has relationships with studios and allows users to buy episodes and seasons of TV shows as well as movies. It never took aim at Hulu. The company seems to be aware that it is a hardware company and not a TV company. On the other hand, the fact that it sells TV shows and movies is probably exactly why it does not have a Google Play app, or support purchasing movie and TV shows via Amazon's prime video app. Yes, there is an Amazon Prime app on Apple TV,.But it is only a video player and does not have the rental options found on Fire TV and Roku devices. If Apple wanted to be in this space then it ruined the chance to establish it years ago.
For these reasons and more I submit that Apple will not bother entering the already glutted streaming services market. It would simply take the focus away from the real growth sector in streaming. Simplifying it.
---
Trending Now
You may also like