---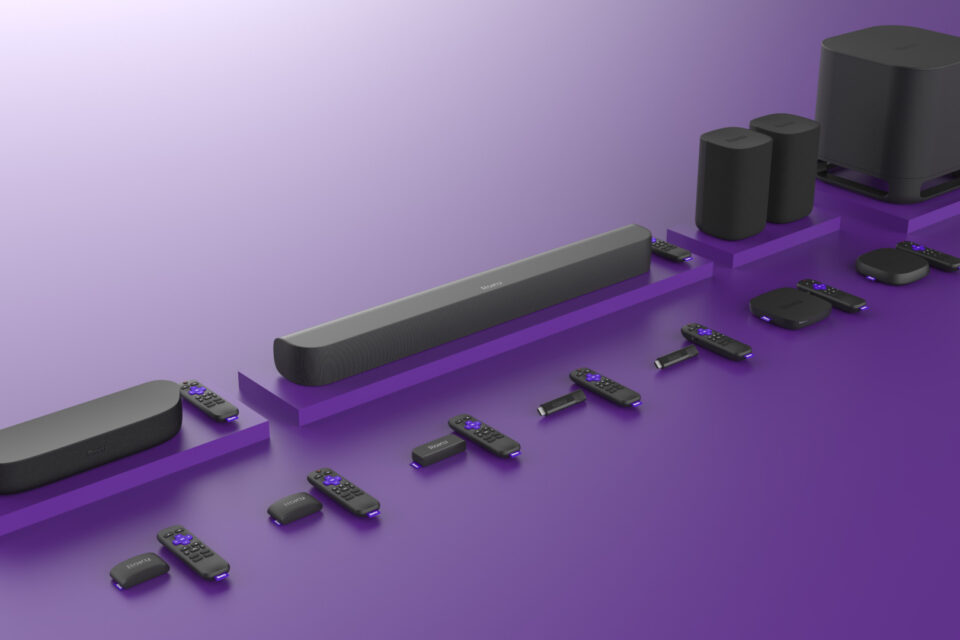 Roku's Black Friday deals are going to be great cost savers for Roku fans. The deals include big savings on new devices and steep .99 cent premium subscriptions for 2 months. If you have been limping along with a past its prime model like a Roku 3 or Roku 2 this is a great chance to get in on some good savings. The Roku Streaming Stick+ will cost only $29.99. That is an incredible bang for your buck. Even the Roku Ultra will be on sale for $69.99. Take a look at what Roku will be offering later this month.
Roku SE
The limited-edition Roku SE streaming player offers an incredible value, makes streaming simple and will be offered at Walmart exclusively for $17 MSRP. Ideal for new users, secondary TVs and easy gifting, the Roku SE is compact and comes in a crisp white finish. To enjoy live TV, news, sports, hit movies, popular shows, music and more, consumers simply plug the device into their TV using the included High-Speed HDMI® Cable and power cable and connect to the internet. Plus, with access to hundreds of free channels, including The Roku Channel, users can enjoy more free content without spending more.
Roku Premiere
The Roku Premiere is great for first time streamers with HD, 4K or HDR TVs, or those who are looking to futureproof their streaming experience. It will be sold for $24.99, $15 off the $39.99 MSRP from Nov. 20 – Nov. 30. The Roku Premiere features a Premium High Speed HDMI Cable that connects the device to the TV and with quick set up and an easy on-screen experience users can stream the most talked-about TV across free and paid channels quickly. It also features a simple remote featuring channel shortcut buttons to popular streaming channels and the free Roku mobile app which offers a variety of features including a remote, on screen keyboard, private listening via headphones and more. Automatic software updates deliver new features and functionality over time.
Roku® Streaming Stick®+
The Roku Streaming Stick+, known for its high-performance portability, will be sold for $29.99, $20 off the $49.99 MSRP from Nov. 20 – Nov. 30. Ideal for hiding behind the TV, Roku Streaming Stick+ is portable allowing viewers to watch their favorite shows and movies anywhere, anytime during the holiday season and into the new year. Designed to not only be portable, the Roku Streaming Stick+ is great for mounted TVs. The device also offers smooth HD, 4K and HDR streaming and includes a long-range wireless receiver for extended range and a stronger signal plus a voice remote with TV power and volume buttons.
Roku Ultra
The new Roku Ultra, our fastest and most powerful player ever, will be sold for $69.99, $30 off the $99.99 MSRP from Nov. 20 – Nov. 30. Loaded with a new and improved quad-core processor, consumers will enjoy channels that launch in a snap and a responsive interface. Enjoy Roku's smoothest streaming experience, even in rooms further from a router, now with up to 50% more range. Users also have the choice to wire up over Ethernet if they want. The centerpiece of any home theater, experience spectacular color, contrast, and brightness with Dolby Vision® on compatible TVs. Plus, hear three-dimensional audio that soars above and around with a Dolby Atmos® compatible sound system.
Roku Streambar
The all-new Roku Streambar™ upgrades any TV with powerful streaming and cinematic sound with Dolby Audio and will be $30 off the MSRP of $129.99 and available for just $99.99 from Nov. 20 – Nov. 30. The Roku Streambar offers crisp, clear dialogue and quiets loud commercials, while also offering an expandable system for heart-pounding bass and surround sound via the Roku Wireless Speakers and Roku Wireless Subwoofer. Enjoy simple setup, including everything needed to get started in the box including a Premium High Speed HDMI Cable and a voice remote with TV controls.
Premium Subscription Offers on The Roku Channel from $0.99
For a limited time, Roku customers can explore promotional offers from more than 30 premium subscription partners on The Roku Channel, including SHOWTIME®, STARZ and more. New subscribers can enjoy select premium subscriptions for $0.99 for the first two months. $0.99 offers are redeemable through The Roku Channel from November 26 until November 30, 2020. Remaining Black Friday offers will be available to new subscribers for up to 55% off the first three months and redeemable on The Roku Channel from November 26 until December 4, 2020.
---
Trending Now