---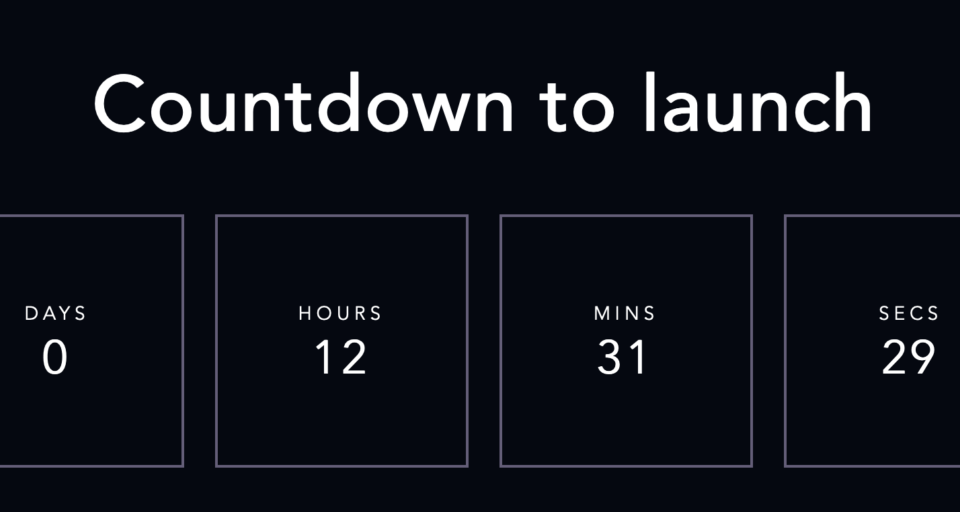 Disney+ is going to be the biggest launch in Streaming History. There have been a few major events in streaming that have really captured the imagination of both the media and the public at large. Why do we think this is going to be the case? For a number of reasons.
First of all, Streaming does not have a long history. The biggest streaming service in the world did not launch promising to be the biggest streaming service in the world. Netflix was a DVD service that added streaming as a perk. Then it just said OK you don't get DVD's as part of the plan that most people have. And the vast majority of its customers just said, "ok we'll keep it because its convenient". Amazon also added access to streaming as a perk of a totally unrelated service. Amazon Prime had millions of users when it was just a service allowing for free shipping, Library lending on Kindle and cloud storage amongst other things. Then it  decided that it would start offering streaming access on to of that. It turned Amazon's at the time on-demand store for purchasing movies akin to iTunes and Google Play into an all you can eat buffet option. The only major streaming service to start on its own as a competitor to Netflix from the ground up was Hulu, which again launched at a time when the majority of the American public was not paying much attention. It has steadily added customers over time.
But The Disney + launch will have the feel of an event. I do not know how many people have signed up for Disney + yet. But a report by Broadcast and Cable in September said that 21% of US households plan to sign up for it. Of course it's not as though they polled everyone in the US. The numbers could be much smaller at launch or bigger. But when we look at this we should be thinking more about things like the launch of the Chromecast than the launch of HBO Now.
Chromecast was a signature moment in streaming. It was Google's first simple outreach in the streaming market. And while it was a very limited technology at the time it allowed users to sign up for a few months of Netflix for free as part of the cost of the device. It proved to be wildly popular at launch though it did not have lasting power as a stand alone device. The buzz was almost unmatched though. It seemed like everyone got one as a stocking stuffer. The delivery system itself has been used as part of numerous products since its launch as seen by any TV or streaming solution that includes "chrome cast built in". Roku and Fire TV even got it on the game allowing users to launch a few key apps via phones like Netflix and YouTube.
Disney Content is hugely popular
Yeah. The Internet comments would have you believe that most people just hate Disney. Go ahead. Read about how Disney ruined Star Wars. But so some reason even though nobody likes the company it just keeps making money. 5 of the top 10 highest grossing films of 2018 were Disney owned properties. Retroactively 6 of them were now that Deadpool 2. This includes the very hated Solo at number 10. In 2019 5 of the top 6 highest grossing movies were Disney including Number 1 Avengers Endgame, No 2 The Lion King (Remember people hate reboots), No 3 Toy Story 4 (remember people are sick of sequels and franchises) and No 4 Captain Marvel. Star Wars The Last Jedi made $1,332,539,889 over its run that included late 2018 into 2019.
It will build on its strengths
Disney already has the library content that other services have coveted for years. Plus it has access to the entirety of Disney nearly hundred year old catalogue. Though I would not get the service with the anticipation of seeing Song of the South. Zippidydodon't think it's gonna be there. But not only will the service feature content that has not been available in any streaming platform before, it will also feature a bevy of new series built around its popular Marvel and Star Wars Brands (remember people are sick of franchises) including the highly anticipated Mandelorian
It has gotten a big media push
Disney + is not just a streaming service launching in a vacuum. This weekends football games on ABC and ESPN had regular reminders to go ahead and sign up under the score scroll all day. The corporate synergy at work with the power of ABC, ESPN, Its Apps and even promotions through its Disney Website and other free in house promotions will be a big advantage that no other service has been able to match. And that's just the free media. You can be sure that The Streaming Advisor is not the only outlet paying attention to this launch. It will be big news on major services. Its like click bait that people actually want to read about. And Disney will likely advertise a little outside its bubble too.
All future Disney Releases will be on Disney+
Every future MCU film and TV show will be found on Disney +, Every future Star Wars Film Will Live on Disney +. Looking forward to seeing how the X-Men play out when they are rebooted (remember people just HAAATE reboots) guess where the new movies will be found after their theater runs? Those looking to have access to this content and more will have one place to turn soon and eventually all of the content available on other platforms will be moving there as well. So while Netflix is currently the home of a number of Avengers movies it will not be in the next few years.
Expect a major discount for Christmas
Hulu was offered at an incredible price last year as part of a Holliday discount. This year the entire Disney+, Hulu and ESPN+ bundle will probably get the same treatment. Why? Because it will make a big splash if all of the services pick up subscribers at the same time. Imagine each adding 8 millions subs in one month. Disney+ on its own will be a go-to gift for those who know Disney fans who did not already sign up. It may have already been ordered for them.
Expect the Disney website to crash
Disney has been offering numerous incentives to get users signed up ahead of the launch. You can still sign up right now here. If you do not, you may have trouble doing so Tuesday. Why? because there is a difference between those who follow everything in tech closely and those who have a million other things to do. Those who have already set themselves up for it will be telling friends and workmates about it the next day and people will want to check it out. We think that the product launch will be along the lines of a debut of a highly anticipated show like Game Of Thrones or even the free stream of a Super Bowl. Those sorts of events have crashed websites and servers in the past. If 21 of all American households are going to sign up for it and a number of them do so soon after the service launches that could be a real internet traffic jam in the making.
---
Trending Now
You may also like