---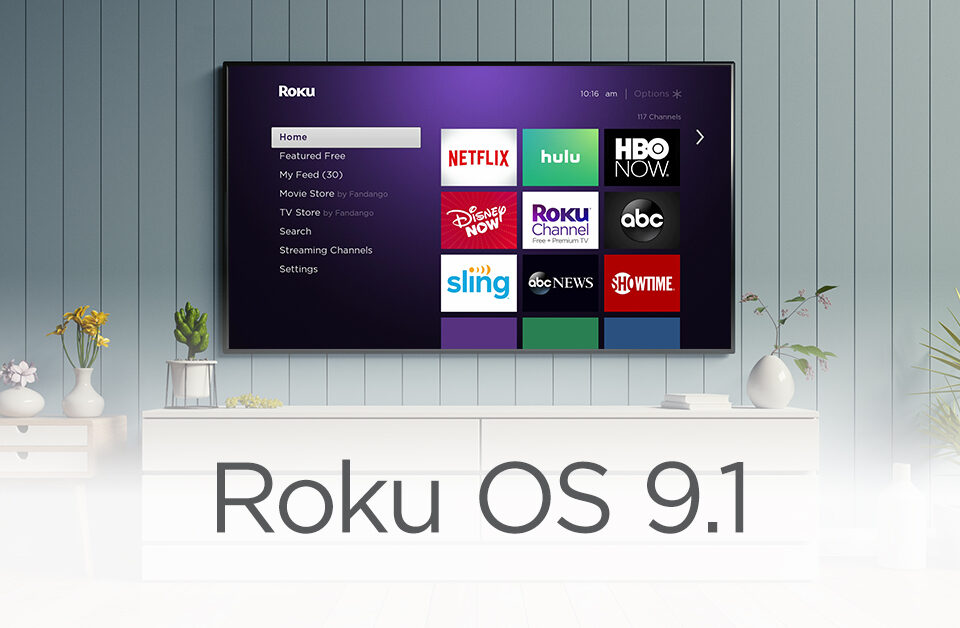 What is a Roku? I was perusing a cord-cutting themed Facebook group recently when I saw that question. I should not have surprised me to see it. While those of us who have been streaming content for years might take it for granted that everyone knows the same things we do, this is not the case with this or any subject. What we have put together for you here is a breakdown of what Roku's products do and don't and answer a number of the questions I have seen over time about Roku.
What is a Roku?
That used to be a simple answer. But Roku has changed as a company since it began to change the way people watch TV. But most of the time when people say "I have a Roku" they are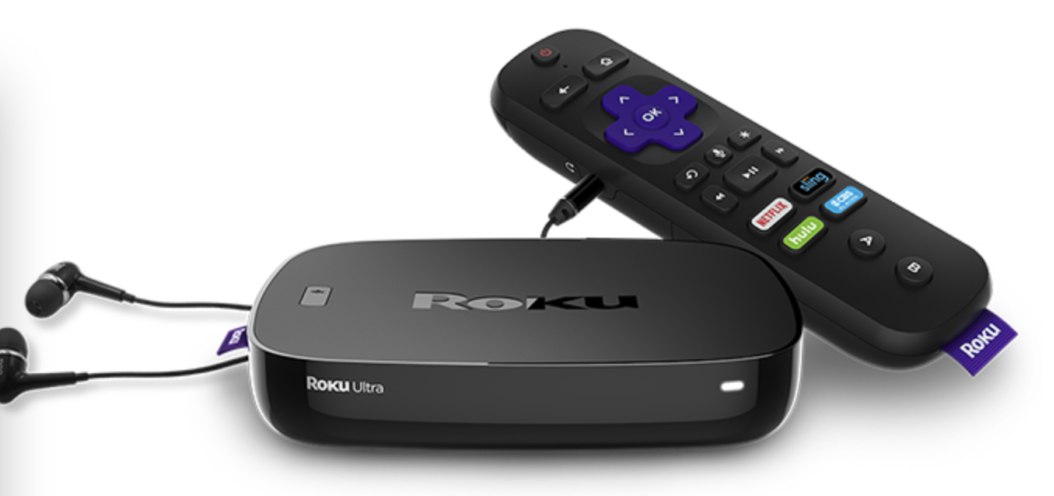 referring to any number of little plastic boxes or small HDMI based sticks that hook up to their TV and connect to the internet via wireless or hardline connections. A hardline connection is sometimes referred to as "Ethernet" or Wired. (Special Note) Not all Roku devices even have that option. The little box is at its heart, a small computer designed to do one thing. It allows users to bring content (mostly video and audio) from the internet to their TV's. This includes video and audio content. Some of the content comes from major apps media companies and services. Some of it comes from very small independent developers and producers.
How does it deliver content
While a Roku streaming player is as we said, a computer, it's not like a traditional computer with a keyboard and mouse running Windows etc. It is built with a system made for TV's that can easily be controlled with a very simple remote. All of its internet content options are accessible as apps which Roku brands as "Channels". Why do they call the apps channels when everyone else calls the same thing apps? Probably because it sounds like traditional TV. There is a place to browse and add channels based on type. And once they are added they are organized in a simple forward grid. All you have to do is click on a channel and it will open the app and you will be watching Internet delivered TV.
How much does a Roku cost?
There is no one answer to that question. Roku has multiple device models and updates the lineup frequently. So to keep up to date on exactly what is available you really have to check their website here. But a rough idea is between $30.00 and $100.00 dollars. The lowest-priced models lack features that more expensive models have, but you will find people who swear by each and every model in the lineup. At the Streaming Advisor we always recommend spending a little more to get the top product, because of performance, features and the history the company
has of keeping the more expensive products current with updates and such.
Do I need to be a computer genius to set one up?
No. But Good question. It is not too complicated. Roku provides on screen directions. We also put together a set up video. If you want to see it take a look here.
Does Roku have a monthly charge?
No. Owning a Roku box or stick does not require a user to pay a monthly fee to Roku. Users can hook one up and enjoy thousands of content channels without spending a dime. But everything on Roku is not free.
What do you have to pay for on a Roku?
Premium services Some of the services on Roku's platform are premium services with lots of new origianal and in-demand content. And many are perfectly willing to pay for them. For instance, Netflix has grown into a major force with hundreds of original TV shows, movies and comedy specials while also delivering thousands of hours of past TV shows from everything from Andy Griffith to the most recent season of The Flash. Hulu, which offers access to a number of currently airing broadcast and cable network shows as well as movies has library content from multiple TV partners and even offers a live TV bundle option. Amazon also has a major streaming service that is available to members as part of its yearly charged prime service which offers free delivery, kindle features, and other discounts. There is also a way to get all of the current content from services like HBO, Showtime, and Stars on their own without being tied to any bundle at all. So you can be cable free and watch HBO. This was an unheard-of idea 10 years ago. So millions have decided to jump in with pay services through Roku.
Cable Alternatives Roku is also a platform where users can add cable channels via pay services that give users the ability to add smaller groups of channels called "skinny Bundles" by industry types. These are paid services with multiple monthly price points. The Hulu service mentioned above is one such service. Others include Sling TV (which is backed by Dish Network)
AT&T TV Now (Which is backed by AT&T) DUH!, PlayStation Vue (Sony's premium Service) Fubo TV ( a service built to deliver multiple sports options as well as dozens of regular cable channels) and Philo (a discount service that eschews sports channels to save money on costs).
Roku Can Be a Middle Man
Something new that Roku has done that seems to have confused some users is introduced the ability to sign up for streaming services through a Roku branded channel called "The Roku Channel". The Roku channel is actually one of the companies free offerings and provides content from a number of partner apps and other services. But it also provides users the option to add services from other apps. Users who do so are able to pay for services and even cancel them via Roku. It allows Roku to work the same way a cable company does. For instance, your local
cable company does not own HBO, but if you pay the cable company an extra $15.00 per month it will open up the channel on your lineup. This is what Roku does with a bunch of services 47 by our count.
But at its heart, Roku does not cost users a dime once they own a box and there are some very popular free streaming options including a YouTube channel and services that give users free TV guides loaded with great TV shows and movies. There are a number of free channels owned by major players in the TV and movie world with content that will keep you occupied for as long as you like.
Can I watch the News On Roku?
Yes. There are a lot of great news resources on Roku. There are 24/7 news networks like CBSN which delivers the same kind of 24-hour news you would find on any of the cable networks for free, numerous news services compiled together on the Roku Channel and more. Another app/channel called NewsOn provides access to live newscasts and replays of broadcasts from throughout the US. Many local news stations also have apps for Roku. Just search for your station's call letters via the Roku search.
Can I get Local Channels on Roku?
Not directly. Your local TV affiliates are not going to be available on Roku. At least not for free. Some of the "skinny bundle" services we covered earlier in the article provide access to local channels. And those that do have a tool you can use to see what is available in your area. In some cases you might find a service with all of the major networks covered and in others you may only find 1 or two. It all depends on what sort of carriage deals are in place between the local stations owners and the respective streaming service. Unfortunately despite comments on forums that might say otherwise there is not a simple you can get all your locals with "___________" answer.
I saw a Roku at the Store and it had logos for TV networks on them. Can I watch that stuff for free?
To a limited degree yes. Roku has a large number of apps/channels for networks like NBC, Fox, and numerous cable channels. A number of these channels have free content on them, but not everything on a given TV app is free. Often in order to see all of the content on a TV app users are required to sign into the app via a TV provider. This could be a cable provider or one of the
skinny bundles. Often content that is only available to paying customers of a given service is noted with a padlock. On the other hand, there is CBS All Access. This app requires a separate monthly charge in order to access anything on the app. In the same vein, the CW Network has a totally free app which allows users to watch everything seen on the screen with no login or payment at all. So you see that it is on an app to app basis.
What can I watch on Roku for Free?
That is too big a question. Roku has thousands of free content channels with everything from recent movies and TV shows to cult classics,
How do I find apps/channels for the Roku?
Roku has one of the best app stores of any streaming device or smart TV operating system on the market. It is under a heading called Streaming Channels and is broken down into 29 categories. So if you are looking for sports channels look in the sports category etc. Just so you know WWE is listed under sports.
How do I find things to watch On Roku?
If you are looking for a specific movie, TV show, actor, director etc and it is available on one of the seemingly endless Roku channels you can find it via the Roku search. Roku's search feature is located on the home page and is the most exhaustive and complete multi-app content search in the streaming world. This is helpful because sometimes a given movie or tv show might be free on one app but cost $10.00 to rent on another. The search feature is almost as thorough as a search engine and finds content on the most obscure apps on the system instead of only returning content on major services like Netflix.
Does Roku have Voice Search?
Yes. Roku has a voice search feature. Some models (more expensive ones) ship with a remote with a built-in microphone to be used with voice searches. Roku's voice search is only used for info like Movies, TV shows, and actor/director listings. It is not able to read weather reports, access a google callender or anything of that sort.
Can I use my Google Home With Roku?
Yes. Google home can be used to open apps with Roku.
Can I use my Amazon Echo with Roku?
Yes. Alexa has a Roku skill that will allow you to open apps on a Roku
Does Roku have features for visually disabled people?
Yes. Roku has built-in features that allow users to navigate the menus with visual impairments.
Does Roku have features for hearing disabled people?
Yes. Roku has multiple closed captions settings to fit all manner of preferences and needs.
 Can you turn a Roku device off?
No. Roku devices can not be turned on and off, but do use very little power.
Can I watch sports a Roku?
Roku has a tremendous amount of sports apps/channels including dedicated options for the top leagues. This includes an app for the NBA League Pass, The NFL Sunday Ticket app which lets qualified users watch out of market NFL games, and MLB TV, DAZN a combat sports service. There are many others including team-based, conference-based and even fantasy sports news apps.
There are probably more questions about Roku that we have not covered in this article. If you have others you can come check out Cord Cutting Extreme a Facebook group to help users learn more about streaming options.
---
Trending Now
You may also like