---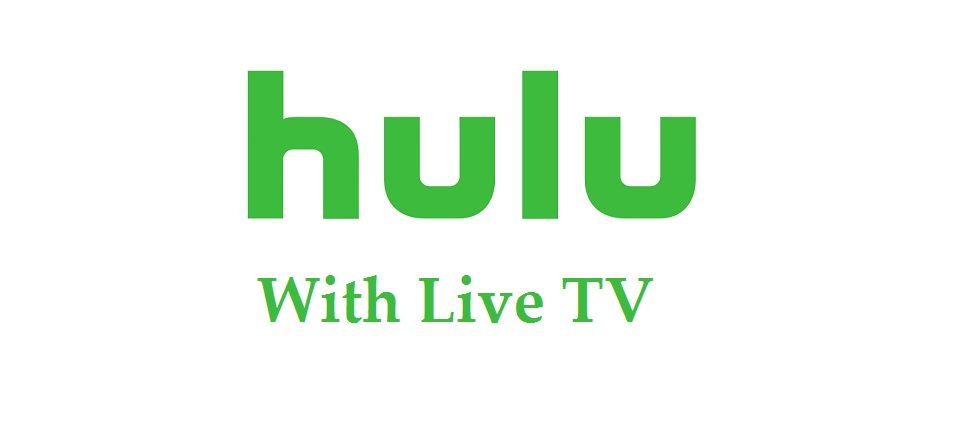 Hulu with Live TV is an evolving service. Since it launched it has been through some ups and downs when it comes to design and usability. But over the past year, Hulu has put together a much more compelling and usable service. What users get for their $39.99 is a live TV service with 60 plus channels depending on location, and a huge on-demand TV and Movie library with a selection from multiple networks including many that are not available anywhere else. The service is available on multiple devices including Android and IOS phones and tablets, Smart TV's and connected TV devices.
Interface
When it comes to an app or service, when all else is equal from a programming aspect, the most important thing to look at is the Interface. Hulu has put a lot of work into the interface over the past year. In this section, we will break down the menus for you.
Once Hulu is launched users are taken to the home screen. It features interchanging artwork depending on the selections. It looks a bit like a website or program with a top row menu featuring Home, Live TV, My Stuff, Browse Search and the Profile Section. Each section on the top row opens up to the main features of Hulu.
Live TV
When users select Live TV Hulu launches into a live cable channel. A tap up on the remotes direction button or control pad brings up a traditional vertical program guide that can be expanded to browse what is available 24-hours into the future on a given channel. Navigation is simple. Click up and down to browse the channels and right to left to see what's coming next on a given channel. Tapping a selection will launch a program. Once you begin viewing the live program you have the option to pause live TV. You can not rewind it. Another feature of the program guide is that holding the selection button down will pull up a menu that allows a user to either watch a show/movie or set it to record it for later. This option also opens the rest of the 24-hour programming cycle. This allows you to see what else will be on a channel. Want to record an upcoming show? Be like Popeil. Just and set it and forget it.
Flip this channel
If you have been taking a look at a number of channels the guide will display a choice between Recent Channels and All Channels. This is helpful if you are flipping back and forth between a few things. It might be helpful to add a recall type feature the way cable remotes do. It feels like it is missing something by not offering a full grid when exploring upcoming programming.
Overall the live TV experience feels pretty traditional. This was not always the case with Hulu, If you see reviews written before May of 2018 here or anywhere else, don't be confused when someone says it does not have a channel guide.
My Stuff
My stuff is the home to your DVR recordings as well as anything you have selected as a favorite. Favorites options include Movies, TV Shows, Sports and even Sports teams. If there is any programming about anything in those selections it will be made available on that menu. If you have not qued up any DVR recordings or selected any networks as favorites this section will be blank But if you have browsed the Hulu Networks menu and added a group of networks to "My Stuff" you will be able to launch your selections directly from the networks tab. If you browse the Hulu movie selections and added a movie to my stuff it will automatically appear in the Movies category. The system is intuitive. Users do not have to tell Hulu that the baseball game needs to be qued in sports and that the Avengers should be under Movies. This is also where users will be able to delete DVR recordings.
Browse
Browse is set up to allow a user to jump into basic sections of Hulu quickly. It is broken down as a vertical menu featuring Networks (opens a selection of all content available from a network's available library), TV Shows (Opens a menu or all the TV shows available on demand with subcategory options "Live", "Popular" etc), Movies (shows all movies available from live options, on-demand titles from networks and Hulus featured and exclusive titles, Hulu Originals, Sports, News and genres (a breakdown of programming by subject and theme).
Search
Search is pretty straightforward. This option will allow you to search across Hulu's who platform for titles. I would like to see a grid-based keyboard instead of the A-Z vertical line style selection. Tip, using mobile controller apps for your selected streaming system might make this part easier if that is an option.
Profile
Here users can adjust autoplay settings, change their Zip code for live local TV, see info about their system, Add or edit an existing profile and log out of Hulu.
Secondary Menu
Under the main menu is the second row of selections. It features "Lineup" (a seemingly random list of shows), "Keep Watching" (queue based on what you have been watching live and on-demand, "My Channels" (also found in "My Stuff", Sports (a listing of all the sports options available both live and on-demand). The rest of this section features basic categories like "TV", Movies etc. The pattern is the same for each category along this row. Each selection will provide a quick list of options that correspond with a category and a see more option that opens up everything in a genre broken into subcategories. There were 14 selections at the time we dove in. Other selections include Hulu Originals, Home and Cooking Kids and more. You can expect to see this menu change over time to adjust to the time of year. For instance, when we wrote this there was a memorial day section with war movies and the like ready to go.
Tip: To get the most out of the interface I highly recommend you build a personal profile and spend some time exploring the selections. Find the things you want to keep up with and add them to your stuff. You will thank me and yourself when you can find what you are looking for in seconds later.
Profiles
Hulu offers profiles that apply to both the live TV and on-demand content. If you have never worked with profiles on a streaming service let me explain the advantage. By having profiles it means that Hulu can take a look at what a specific person is watching and make programming recommendations based on it. With a personal profile, one can build a full lineup of choices whether they be from the live TV channels or exclusively on-demand content. That makes Hulu a very personal experience.
Most people on average watch about 10 channels or less from a cable package. Hulu's TV package will likely be the same. With a personal profile, you are able to choose the 7-10 channels (or however many) you prefer and make them favorites. Favorite shows can be set up in a personal DVR queue and be found once available under "My Stuff. Don't want to do favorites you don't have to. It's your profile. Basically, every feature that makes Hulu stand out can be chiseled down to reflect one person's tastes and preferences. If you have used a more typical DVR experience you know the fun of navigating a crowded menu of selections that you could care less about because your husband, wife or kids recorded their favorites, when all you want is your show. The same can be said for everyone else. With profiles, nobody has that problem. On the other hand. You can even assign a profile so that all that will come up is the kid selections. Profiles are just great for any household with multiple viewers.
Which devices Have Hulu with Live TV
IOS and Android Phones and Tablets, Roku, Fire TV, Apple TV, Xbox, Chromecast supported devices and Samsung TV and LG TV's.
Is there an Android TV app?
At the time of this writing, there is not an Android TV app for Hulu Live. Android TV users must use the Chromecast option to view the service. Though similar, Android TV is a different operating system than the traditional Android mobile devices. Android TV is found on devices like the NVIDIA Shield, Air TV Player, Mi Box and Sony Smart TV's.
What Networks Do You Get?
For starters, you get 60 cable channels up front. Plus you will get a selection of locally based channels depending on availability. To see the whole line up click here. Users can enter their zip code to see which network affiliates in their area are supported by Hulu. It can be different for any given market. The service includes heavy hitters like ESPN's family of networks, CNN, Fox News, and MSNBC and Turner Cable Networks. Does it have your go-to? You will have to check.
How do the movies work On Hulu?
Hulu started as an on-demand only option. And the truth is that it is still available that way also. Its movie section reflects this. As opposed to having a menu called on demand In Hulu's movie section users will have access to every movie Hulu has the rights to stream based on its multiple studio tie-ins, provider deals and exclusive contracts. More so, Any movie available on-demand from any channel in the Hulu Live TV lineup is also listed. This adds up to a pretty substantial choice of movies. It is all found in the same place meaning users won't have to search TNT to find which movies it has at the moment. All movies are broken down by genre and so on. There is also a choice to see which movies are playing live at the moment.
How do you watch TV on-demand?
Like movies, the TV section features everything Hulu has the rights to stream. This includes archived content from multiple network properties, things like Cheers or Malcolm In The Middle, right up to the most current network selections based on the networks available. Live TV users can also access on-demand selections from the networks available via the live TV subscription. Users are able to search a multitude of networks and production companies. The TV section also features a live content choice.
Overall Take
Hulu has done a good job building live TV into what had been exclusively an on-demand system and interface. It has a lot of elegant features that some users would really enjoy, Its two-level menu can feel a bit redundant when you start exploring it in depth making me wonder if maybe less is more. 13-14 sub suggestions feels like a bit much for new users to take in. The designers seem to think that everyone is fully comfortable with a TV app that looks like a big computer program. The design provides for a lot of versatility for those who know how to navigate it though. The overall live TV channel selection is pretty good. This is not to say that you won't notice something missing depending on your tastes. Certain absences can be deal breakers for some people. Hulu with live TV feels like a good system for a more advanced user but maybe a little daunting to someone who is not comfortable with computers. I'd love to see it further simplified because the overall quality of the selections is unquestioned.
---
Trending Now
You may also like