---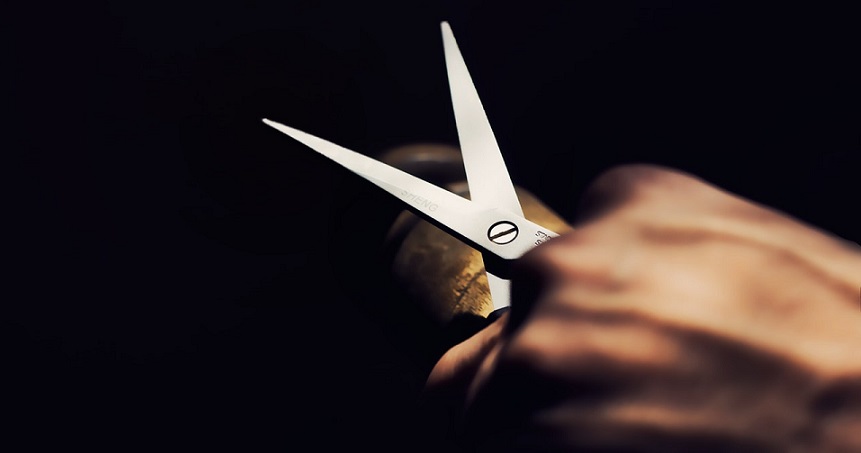 How do I cut the cord? There are a lot of answers to that question. And depending on who you ask you will likely get the answer that worked for them. While the answers may be well meaning many times a tool without context is less helpful than it could otherwise be. There is no sure fire way to know whether you would like being a cord cutter or not until you jump in and try it.  What we have done here is break down some of the best tools for perspective and current cord cutters by category and provide tips on how to use the resources to meet your needs. In this article we use some terms that may be unfamiliar like OTA which means over the air signals which are picked up via antennas.
OTA Tools
These tools are to help users understand how to use and even shop for over the air antennas. Using location services these sites will help users find out what channels are possible to receive at their address and how to best position things to get them.
Antenna Web
This is a great starting point if you are considering an OTA solution. Antenna Web helps answer the question "What channels can I actually get with an antenna?" Lots of articles use terribly general information like "people in big cities can get 50 channels for free" without providing any context for type of antenna, location and other factors. Antenna web tries to cut through this a bit by factoring in the height and type of antenna. We did a test based on our own out door mounted antenna and found that over 95 percent of the channels listed came in. Those that did not were just derivative of what we already had. For instance Antenna web said we could receive a CBS affiliate that is 65 miles away and we cannot with our current set up, but we do get our local CBS affiliate, etc.  Check out Antenna Web here.
Antenna Point
The truth is simply having a good antenna is only part of the equation. Antenna point is an app for IOS and Android phones and tablets that does exactly what it says. It tells users what direction to point their antennas in order to get the best reception possible for OTA signals. If you would rather get the information on a bigger screen you can also get the same information via a computer through Antennas Direct. This is something we cannot recommend enough. For the web tool click here
Suggestion Tools
These websites help new cord cutters begin to understand what kinds of services offer the type of programming they would otherwise need to get from a cable or satellite provider. In some cases they can even recommend free services. If you are concerned that you will miss a certain channel that you watch all the time check out these tools.
Untangle TV
Untangle TV is an outgrowth of Mohu, the antenna company that encourages people to embrace free TV. The website takes users through a basic questionnaire about their TV watching habits and needs and maps out a list of services and devices that can suit their needs for when they are ready to take the leap into cord cutting. It is a great way to get a quick lay of the land and find out whether cutting the cord will be more or less expensive than what ever you are doing now. Visit
Suppose TV
Suppose TV is a nice source to help cut through all of the numerous TV sources available. By answering questions about the channels one enjoys or prioritizes Suppose TV filters responses and provides suggested services based on the users preferences including cost. It has an interesting feature that will tell users if they would have to combine services in order to get the specific channel lineup they are looking for and provides a combined price. This can be a little confusing though because if could be that one channel selection could lead it to recommend an entire service like Hulu TV when YouTube TV would take care of 99 percent of ones preferences. It is also hampered by not providing information about which over the air channels are available at ones address. We might suggest first using the antenna based tools to find out which OTA networks you can get for free before using this tool. Because it could be that you can get OTA TV for most needs and then supplement with another service VS getting two services that cost $35.00-$55.00 per month. Check it out here.
Finders
These tools help you wade through all of the video choices out there to find exactly what it is you want to watch. Both have distinctly different approaches and feel.
Just Watch
Just watch answers the question "where can I stream _________? Going to Just Watch and typing the name of a movie or TV show brings back meta search results from 110 legal sources. It will let you know whether the sources provide the titles for free, via subscription or for purchase. Just Watch also has helpful tools that allow users to browse catalogs from services. That can be very helpful for people who subscribe to them or even those looking into them in the first place. It is quite a bit more objective and straight to the point than going to a corporate website for HBO, Showtime, Netflix, etc. Just watch also has a show content selector with multiple filters. Check it out here.
Minnow
Minnow is an aggregation tool that helps users keep up with movies and TV shows across different streaming platforms. It includes a number of top streaming sites and has the benefit of listing things based on popularity across multiple apps. Users identify their streaming services and can then search for what is trending and what is popular for movies and TV shows. Minnow then lists the titles and services where the titles are available. If using the app for IOS and Android, Minnow will open the recommended app to launch the series. If accessing it via a computer the program will open in a new tab. Minnow also features curated playlists with fun subjects like on the road movies and such. Check it out here
---
Trending Now