---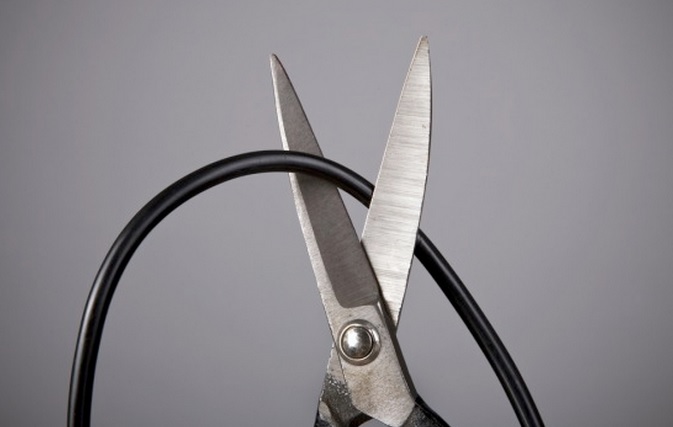 There are a number of hard core gamers who have invested time money and energy into their systems. In many cases gaming plays a central role in their entertainment ecosystem. For console owners who are looking to shave back some bills there is a question worth asking. Can the Xbox One work for you as a cord cutting device? Sure it can, but with some caveats. This article will take a look at some strengths and weaknesses of the Xbox One and how it translates as a cord cutting solution.
Cord Cutting Apps On Xbox One
The Xbox One has a decent sized App Store along the lines of app stores for a number of Smart TVs. Its scope is light years from outright dedicated streaming devices like Roku, Fire TV and Apple TV, but it packs a punch. Included on the Xbox One are stalwarts such as Netflix, Amazon Video and Hulu (including the live TV Options). The system also includes apps designed specifically for use without cable like HBO Now, the service that provides a cable free HBO connection for $15.00 per month, Showtime direct access to Showtime Live and on demand for $12.00 per month as well as outright cable replacement services such as Sling TV and YouTube TV along with the already mentioned Hulu with Live TV option.
Missing Services on Xbox One
The Xbox One does not have apps for a number of cable replacement style apps. And some of theme are glaring. A big one left off the list is (not surprisingly) PlayStation Vue. The service from Microsoft's chief rival in the video game console industry is not included on the Xbox One. Other cable replacement options missing from the selection and the moment are Philo, a service built without sports involved in order to keep costs down, FuboTV, a service built with sports specifically in mind, though missing ESPN's lineup and another big surprise AT&T DirecTV Now. DTV Now does not have a head to head adversarial relationship with Xbox. So its exclusion is a bit more of a surprise. Now keep in mind that whether an app is included on a given platform has just as much to do with the service behind an app as it does a platform. So Xbox is not necessarily shunning all of these services. It could be that the services have never chosen to develop apps for the platform. Regardless, the end result is that potential customers have no way to access the services via the console.
Media Center Apps
Xbox One does not lack for powerful media center apps. The most well known media centers available on the device include Plex, Kodi and Emby. Plex and Kodi have been at it for a long time now providing users with a way to access web apps and their own digital media provided that it is saved in the correct format. Emby another option that is growing more and more popular as the other big names continue to evolve their approaches. Unlike some formats though, Neither Plex nor Emby can be fully supported by a local server on the Xbox One. This means that user will have to own a sepperate PC in order to fully set things up. Kodi will run its full operations as is.
Xbox TV Tuner Integration
This is a big deal. Xbox One can support the integration of over the air Television, and for the record cable television as well. There are a number of ways that users can access over the air Television. One way would be with a branded TV tuner developed for Xbox that you can take a look at here. Users can also access over the air TV signals via other hardware and partner apps like the HD Home Run Tuner or the popular Tablo DVR . There is also a DVR/live TV integration tool for HD Home Run as part of the Plex Media Center, but that requires a separate PC based server and suite. Kodi users can also take advantage of PVR and and Tuner apps via the media center's apps.
So over all the Xbox One provides a number of ways that users can access live TV through its interface. The truth of course is that anybody with a TV can attach an antenna to the Television and access the same live OTA signals that all of the other equipment provides. But the idea behind the various apps is that it allows one to stay in one environment and not be forced to bounce from one group of options to another.
App Store Limitations
A number of the TV apps highlighted by the Xbox One are what are known as TV everywhere apps. TV Everywhere apps are developed with pay TV subscribers in mind. They often have tons of on demand content available as well as live viewing options but are limited in scope if one does not subscribe to a participating provider. For instance, you can add a SyFy app to the xbox One. But without a login to a pay TV provider you can only access clips of TV shows. But with a full subscription you can watch the actual shows and movies available through the network.
There is also a pretty tough hill to climb when it comes to discoverability. The Xbox One has a simplistic way of categorizing apps that makes it much more difficult to find apps you may like than other platforms. This is because it does not have a very detailed category list. Simple example is the Movie and TV apps. There is not a category for Movie apps where you would find say Netflix or Crackle etc. The end result is that user can miss out of some fun options bc they never find them. Once in a given category the user can only search through a limited section of Most Popular apps in a given category or a listing of newest apps. This again limits what is easily accessible.
Xbox One Has More Than Enough Options To Get You Started With Cord Cutting
Does the gaming console have everything that is offered on dedicated media streaming platforms? No absolutely not. This is understandable as the companies focus with the product is on high end gaming, group gaming experiences and 4k graphics. In many ways the streaming options are meant as a throw in, not a main selling point. Xbox was not put on the market to be a $300.00 replacement for Roku after all. The question is, if you are an an Xbox user who is looking at dropping cable in favor of using streaming services and over the air TV will the Xbox allow you to do so? And the answer is yes.  The device even sells a TV style controller so that users will not have to use a game pad to navigate the screens and apps. While the app selection is not nearly as wide as devices designed for TV streaming instead of gameplay, the inclusion of big guns like Netflix, Amazon, Crackle, Hulu, YouTube and leaders in the live streaming category like Sling TV provide a wealth of streaming options. The thought behind this story is that a user would already own an Xbox One. So the idea that so many things are already built in to a high end device would allow the user to drop a major bill and continue to enjoy gaming, add entertainment options without having to spend even an extra $40.00 on a Fire TV Stick.
---
Trending Now