---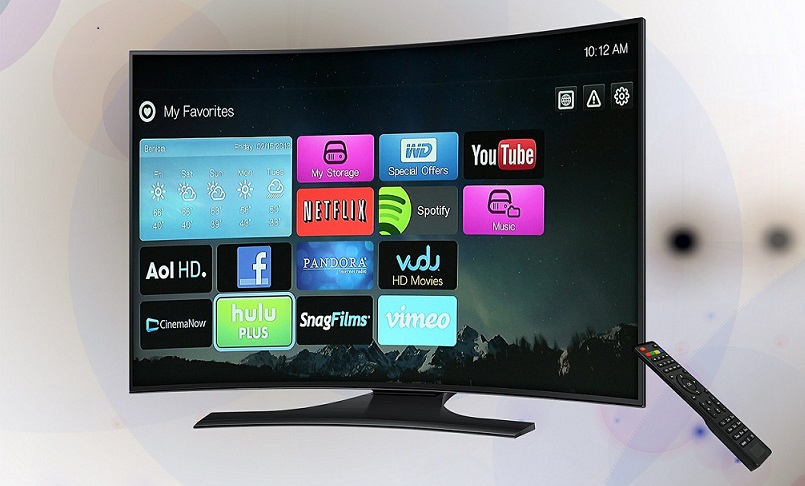 Are We Really Seeing An End To Android TV
According to reporting from 9-5 Google the company, Google may be looking to change the branding for its smart TV interface. If this rumor is to be believed the new branding would harken to a not so great time in Googles history. Google TV.
If you are unfamiliar with the term Google TV, it is probably by design. The idea of Google TV was a somewhat fractured concept that centered around Google contracting with various manufacturers and brands to produce streaming boxes and even smart TV's. None of them proved to be a hit for the company and the number of failed products tarnished the branding. Google's response was to roll out the Nexus Player with a new UI and brand it Android TV. Android TV has proven popular on a number of fronts as numerous set-top boxes, major TV manufacturers and TV providers have adopted the format.
The platform has proven nimble enough to run along side of Android interfaces built around services from TiVo, Sling TV and AT&T in order to deliver branded streaming devices with their own feel while providing access to Google's TV styled Google Play store.
So why would Google pull an about face and decide to change what has been a success to reflect what was seen industry-wide as a failure? We think it is not a total change on the way. If Google is in fact looking to resurrect the idea of Google TV it is not a plan to change every Android TV branded device on the market. It is to launch something new.
According to multiple reports Google is working on a new product similar in design to the Google Chromecast that will feature a full UI and remote controller. Up to this point Google has licensed Android TV to multiple companies and chosen only to produce the Chromecast dongle which relies on its technology to transfer video and audio signals from mobile devices to the TV via the dongle vs having apps and interfaces like most products on the market. The Chromecast technology has been integrated into tons of products including the Android TV powered TVs and set-top boxes. With its own product on the way why would it change things?
Here is what we think is going on
Google is not going to rebrand Android TV as Google TV. It is not going to change the entire interface that is found on products like the Nvidia Shield console, Mi Box or Sony TV's. It is going to release a new product with a unique operating system. And on top of that, the operating system is going to be closed. Android has been a famously open ended system since it rolled out. Users can easily add applications to any Android powered phone, tablet or set-top box. When Google rolled out Android TV the same openness was available.  What if the new Google TV System was different? What if Google is gunning to have a system with as closed an operating system as Roku or Apple TV.
By setting up a completely different app environment for its own branded system Google could allow all of the third party manufacturers  to build their own applications and interfaces around the Google Play store while highlighting the things that make them different whether it be totally different interfaces, exclusive game access or other products and services. Android TV could have multiple forks for what ever the needs call for. But Google TV could have one look and feel exclusive to Google made products.
Early glimpses of the interface for Google's new UI based dongle have indicated that it is more content based than app based. What that means is that as apposed to encouraging people to watch Hulu and Amazon to find new content it would instead encourage users to watch The Handmaids Tail and The Man in the High Castle.
By having a closed system it may avoid grey area issues 
Over the years Android has become associated with a number of apps that are designed to work on the platform that are used to stream or download copyrighted material like movies and TV shows or music. Companies have launched using Android powered boxes to deliver the content and put Google in a position to have to defend itself from accusations of allowing piracy. But if the system on their own devices does not allow for third party apps then Google can say "how partners choose to use our system to deliver content is up to them, Our Google Branded products……"
In the end the whole idea may die on the vine. Google is famous for changing direction with streaming products. Like we said, this is the second time we have heard the term Google TV. But this is a story worth paying attention to.
---
Trending Now
You may also like