---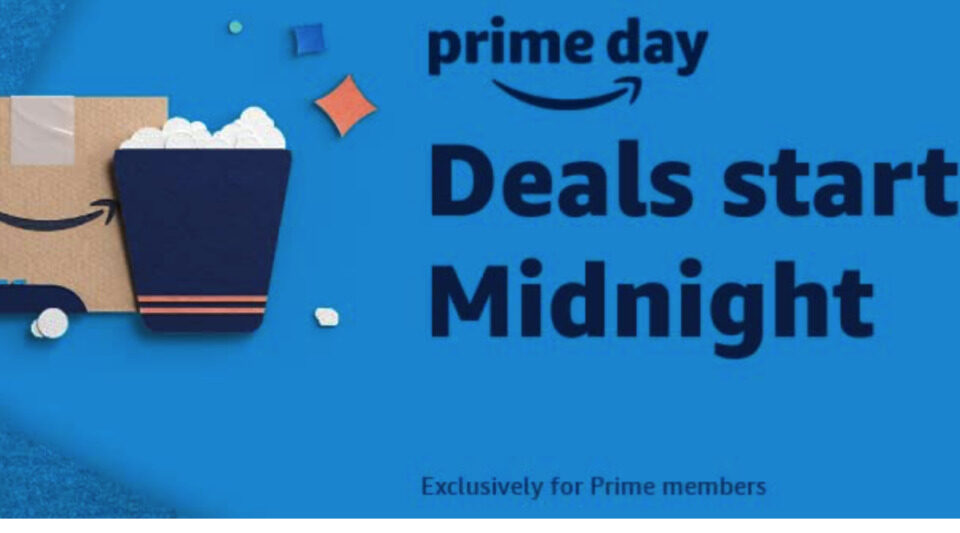 Amazon Prime Day is this week and there is sure to be lot of savings to be had across the spectrum of consumer products. But this is a streaming site so we are not going to bother talking about household products or toys. Unless they are streaming toys. So what we want to do here is prime you for the upcoming sales. See what I did just then? Just remember in order to get the savings you also have to be a Prime Member. If you are not a Prime member you have to understand that you must add the cost of the membership to the price, though nobody says you can't cancel your prime membership before the free trial ends. But Amazon is counting on you keeping it through the new year for Black Friday and other sales.
Roku Deals
First off we know from Roku that there will be sales on three current Roku models as part of the big day. The Roku sales give those who need an upgrade a chance to get one for a nice savings. The best Roku deal on Prime Day is the Roku Streaming Stick+, which is powerful, compact and can be set up to control the volume and power features of the TV it is hooked up to. It also provides a nifty built-in WiFi booster. The rest of the discounted products include a $22.00 Roku Express and the Roku Premier (4k player) for 27.99.
Roku Express: $22 ($8 off)
Roku Premiere: $27.99 ($12 off)
Roku Streaming Stick+: $37.99 ($12 off)
Premium Subscription Deals
Amazon is already promoting discounts on select premium subscription services with deals that allow users to get Showtime, EPICS and other premium  channels for $.99 for 2 months. That is enough time to take in all of the original programming and premium movies on the platform if you work at it. After 2 months the prices will revert to their normal scale, but who knows lots of streaming services offer steep discounts during Black Friday, so you might be just getting a jump on later savings. You can see all of the channels that will be discounted for the next few days via the Amazon Prime app.
Amazon is also offering steep discounts on movie rentals and digital purchases for those who want to own full digital copies. The discounts knock as much as $10.00 off of the price of recent movies as well as dropping the price of older classics to as little as two dollars.
Fire TV Deals
Amazon's Fire TV Cube is discounted by $40.00 bringing the price to $80.00. The advantage of the cube is that is has built in microphones more like an Amazon Alexa Echo speaker that will allow you to control the TV and household items with your voice and well as access the rest of the nifty Alexa skills. The cube also has a Hexa-core processor which is more powerful than the quad core powered CPUs found on the all three current Fire TV Sticks. Furthermore, the Fire TV cube supports Ethernet connection to the Internet. This provides the most stable high-speed connection.
Amazon has not announced discounts on the Fire TV sticks, but there is reason to expect to see them.
Smart TV Deals
TCL
TCL 32-inch 720p Roku smart TV
Special Price: $129.99 Normal Price:$199.99
Insignia
Insignia 50-inch smart UHD 4K TV
Special Price: $299.99 Normal Price: $349.99
Toshiba
55-inch Toshiba Fire TV Edition 4K TV
Special Price:$380 Normal Price: $450
Toshiba 50-inch smart UHD 4K TV
Special Price: $379.99 Normal Price: $329.99
Hisense
Hisense 55-Inch Class H8 Quantum Series Android 4K ULED Smart TV with Voice Remote

(55H8G, 2020 Model)


Special Price: $499.99 Normal Price: $599.99
Sony
Sony KD55X750H 55-inch 4K HDR Smart TV


Special Price: $569.99 Normal Price: $799.99
Sony XBR65X900H 65-inch 4K HDR 120Hz Smart TV
Special Price: $998.00 Normal Price: $1,399.99
65-inch Sony Bravia X900F 4K TV
Special Price:$1,098 Normal Price: $1,498
65-inch Sony Master Series A9G OLED 4K TV
Special Price: $2,498 Normal Price: $3,500
LG
LG CX Series OLED TV
Special Price: $3,700; Normal Price: $4,100 (plus a $300 Visa Gift Card w/ purchase)
LG 55-inch 55SM8100AUA
Special Price: $499.99 Normal Price: $899
Samsung
Samsung The Frame LCD TV 55″ and other sizes
Special Price: $1,100 Normal Price: $1,400
65-inch Samsung Curved RU7300 4K TV
Special Price: $700  Normal Price: $750
55-inch Samsung Frame QLED 4K TV
Special Price: $1,100  Normal Price: $1,298
75-inch Samsung QLED 4K Q60 Series
Special Price: $1,250 Normal Price: $1,400
50-inch Samsung NU6900 4K TV
Special Price: $328 Normal Price: $430
https://youtu.be/n29e5qZgVsM
---
Trending Now