---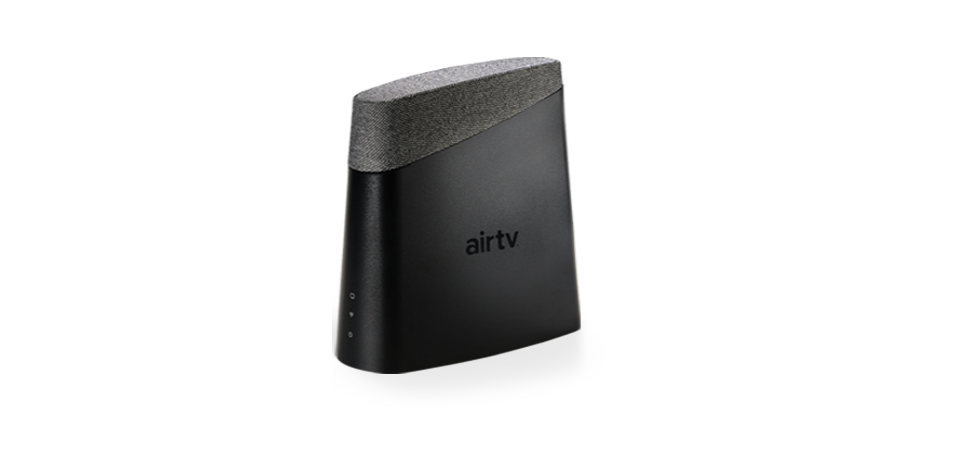 The new AirTV Anywhere device is a part of an evolution that started 4 years ago with the AirTV player that has grown to include 5 devices under its branding. The new device is a step up from the AirTV 2 tuner which allowed users to connect antenna driven OTA networks to their existing Sling TV accounts.
The big change in this new model is that while the new device does not support the use of an external hard drive it allows users to record directly onto a built-in 1 terabyte hard drive. This is actually the first AirTV product to include a built in hard drive. What that allows users to do is record over the air TV shows directly to the device making them indistinguishable from the streaming content that gets recorded to the cloud.
It is a much neater all-in-one solution for cord cutters who still wish to receive programming from network TV or even digital sub channels.
Set up is easy out of the box though it does require a couple of things ahead of time.
What You Need?
A free Sling TV or AirTV account. You can create one on the Sling.com website
An antenna either an outdoor mounted or an indoor model
A wireless device and IOS or Android Phone or tablet
An Internet connection wifi or Ethernet
Your WiFi password
An AirTV or Sling TV supported device including computers, tablets, streaming devices, and many smart TV's.
Setting up the device is easy enough out of the box as our video will show you. Sling TV has a pretty easy to follow wizard that takes you through each step. If you set it up straight out of the box with no setting adjusted it will take about 10 minutes between attaching an antenna, powering it on, setting up the Wifi and getting the channels scanned.
Important note
It can be difficult if you have to change anything along the way. Unfortunately if you have to change a setting afterwards it can get tricky. Like if you decide to put the AirTV Anywhere on a different network, switch from Ethernet to WiFi or etc. If you have to do any sort of change of that nature you are best to remove the AirTV from your account and reset the unit completely by using a safety in or mini-screwdriver inserting into the small hole in the back of the unit. Without that step the unit appears to have trouble advancing through the wizard. Take it from someone who set it up on multiple antennas and situations. Just start from scratch every time.
Once it is set up you now have plenty of space to store new over the air TV as well as a solid TV tuner for live TV. The most important thing in our household is network sports and our guilty pleasure Family Feud. Take a look at our set up video below.
Specs:
Hardware
Connectivity: Internal WiFi 802.11ac 2×2 dual-band
Memory: 1GB DDR3
OTA Tuners4 ATSC 8VSB
CPU: Pixel works XCode 5591
Flash Memory: 2 MB of NOR SPI Boot Flash
Connections
USB 2.0 Port
10/100 Ethernet Port
Power12V 2.54A
Mechanical
Dimensions: (W x H x D)73mm x 167mm x 180mm
Color: Black
---
Trending Now